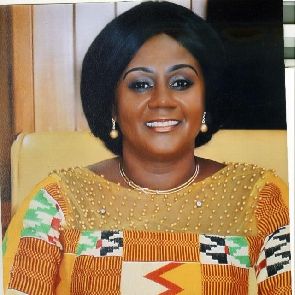 The Ghana Tourism Authority (GTA) has organised the second edition of the Women In Tourism Summit in Accra.
The summit was aimed at advancing the status of women in tourism in Ghana and to provide the necessary exposure and platform through which women would be empowered.
In an interview, Minister for Tourism, Madam Barbara Oteng-Gyasi, said the summit would create the platform for stakeholders to deliberate on the critical issues and agree on a common roadmap to help achieve gender equality and empower all women and girls.
Themed: "Women Empowerment, Catalyst for Establishing a Sustainable Tourism Business", the minister said:  "The theme for the summit validates the significant role of women in tourism and provides the signpost for the empowerment of women. According to the UNWTO, in certain countries, tourism has almost twice as many women employers whiles in other countries, more than 70 per cent of business owners are women, compared to just about 20 per cent in other sectors of the economy."
Mrs Oteng-Gyasi noted that in leadership women were more likely to have a voice at the decision-making level in tourism business association, and tourism governance than in any other sector.
She charged them to come out with solid and definite actionable proposals for the empowerment of women in the industry, assuring that the Ministry would look at those proposals and receive the needed and requisite attention for implementation to ensure the success of women businesses in the tourism sector.
She said: "No development was complete without women being factored in as a major index of the development process, adding that women can adequately drive goals in tourism at the different levels of endeavour to ensure sustainable tourism. Tourism provides great opportunities for women's participation in the workforce, women's entrepreneurship, women's leadership than any other sector of the economy."
Touching on challenges, she revealed that despite these advantages and advancements for women, significant inequality also persisted and to better address these inequalities, gender needed to be incorporated into tourism projects designs from inception.
She added that challenges such as access to credit, management training and access to market remained significant challenges to women in the tourism small and medium sector, saying women were endowed with entrepreneurial skills where creativity and remuneration were key.
She urged women operating in the sector to take the commanding heights of business opportunities in the sector by forming partnerships both locally and internationally with other successful businesses in the sector.
On his part, Mr Akwesi Agyemang, Chief Executive Officer, GTA, said the goal of the summit amongst others was to discuss how they could provide the enabling environment to empower and encourage more women to reach the upper echelons of tourism practice.
He added that the summit would therefore serve as a platform for gender training and learning, and provide knowledge to assist tackle inequalities and discrimination against women in the tourism industry.