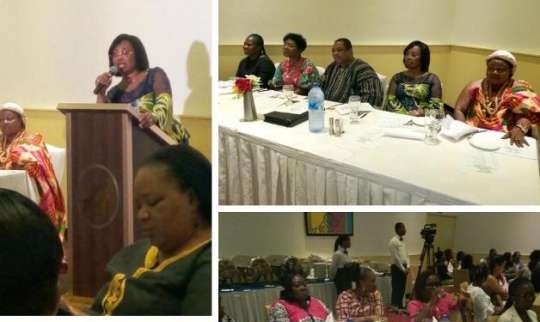 The Ghana National Chamber of Commerce and Industry (GNCCI) has said it is committed to helping female business owners grow their activities through capacity building and mentorship.
In this regard, the chamber held a mentorship programme for women in business in Accra, which brought together various businesswomen and leadership of the GNCCI. It was aimed at interacting with the women to ascertain their challenges and how to address such challenges.
It was also to motivate, teach encourage, network and facilitate knowledge-sharing on how women can take advantage of various opportunities to deepen their participation in the chamber's activities and the economy at large.
Explaining the rationale behind the event, President of GNCCI, Nana Appiagyei Dankawoso said: "As Ghana is going to host the African Continental Free Trade Area Secretariat, we thought of how to take advantage of the opportunities surrounding us – and one was to boost the capacities of our women in businesses".
He noted that the chamber is currently in discussions with the Ghana Export-Import Bank and African Development Bank to make credit available to women – especially those into manufacturing and agro-processing – at reasonable rates.
If given the needed support, he said, women can help reduce the volume of imports into the country, particularly food items, as well as other products which can be produced domestically.
Meanwhile, Felicia Twumasi – Chief Executive Officer of Home Food Processing and Cannery Limited who was keynote speaker – said to succeed in business, women must believe in themselves, plan ahead and be willing to make sacrifices.
"In business, you have to be spiritually strong and logical, and be willing to take calculated risks. Believe me, women, we are the best managers," she stated.
Ms. Twumasi urged the women to protect their dignity and bear in mind that business is not about making money just for oneself, but creating wealth to have a positive influence on society – adding that: "It is important for you to affect lives, and when you do that, money will come. As a business person, make sure you have integrity; when I owe you, I call before you call me".