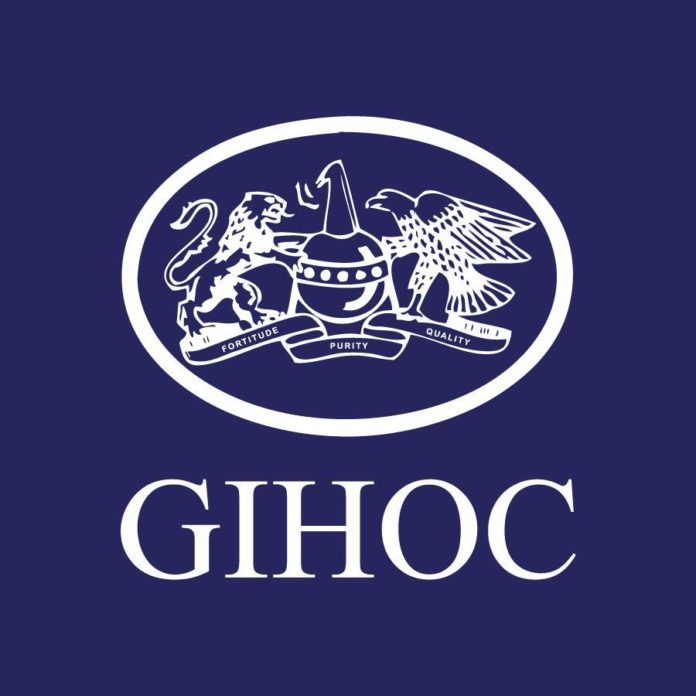 GIHOC Distilleries Company Limited has outlined plans to set up between eight to 10 fruit-based alcohol plants (Sandarisation Depots) in the Techiman area, Goaso, Nsawam, Bibiani, and Agogo to transform discarded or rotten fruit into alcoholic drinks and wines, Managing Director of GIHOC Distilleries-Maxwell Kofi Jumah, has said.
"We intend to set up about 8 -10 of such factories across the country depending on the availability of discarded fruit – wherever we have more of this, we need the youth to go and gather them, wash them, 'sandarise' them (take it to milling machine) and bring them to us. We are the off-takers; we will buy everything that you produce, because the alcohol that you get from these fruits are the best and GIHOC is committed to do that – and we are lucky to have the support of 1D1F," Mr. Jumah told B&FT at the 1District, 1Factory Stakeholders Engagement forum with Insurance companies in Accra.
According to Mr. Jumah, the country is endowed with fruit because of the nature of its climate, stressing that these are among the few places in the world where fruit is in abundance.
"In alcohol business there are three types: we have the molasses made from sugarcane; grain alcohol made from grains; and sometimes from cassava – this is the most popular alcohol used all over the world.
"Almost 70 percent of fruit grown goes to waste, given that the country has them in abundance. It is in this light that Gihoc intends to leverage on it," he added – saying that the best alcohol is that made from fruit.
He added: "We like drinking wine, and the reason is that it is made from fruit. We are lucky we have pineapples, bananas, oranges, mangoes –all kinds of fruits that are not available in the rest of the world. We decided to take advantage; we saw the wisdom in 1D1F to take advantage of this initiative. We approached them and they have been very supportive.
"This will have a great impact in our localities and villages, and create value to valueless products. It will be across the country because we have fruit all over Ghana; every region is endowed with fruit that goes to waste."
On her part, the National Coordinator of the 1D1F – Gifty Ohene-Konadu, welcomed GIHOC's decision to set up these fruit plants, indicating that the impact in localities will be enormous and that government is open and will continue to support companies and institutions to grow.
The new business approach of GIHOC, if fully implemented, wiill increase the company's income and create lots of jobs. Ghana exports most of its traditional and non-traditional commodities in their raw state, for which reason the economic benefits to the country and its farmers are very low.
Data from the Ghana Export Promotion Authority (GEPA) show that Non-Traditional Export (NTE) earnings in 2017 amounted to US$ 2.557billion, representing a 3.81% increase over the 2016 performance of US$2.463billion.
On average, the NTE sector earnings have been growing at an annual rate of 1.22% – with cocoa derivatives contributing significantly to the 2017 kitty.
The contribution of the NTE sector to the overall merchandise export of Ghana was 18.37% in 2017, a tapered performance compared to the 20% of 2016.
The Non-Traditional Export sector is made up of three sub-sectors: namely Agriculture, Processed/Semi-Processed, and Industrial Art & Crafts.