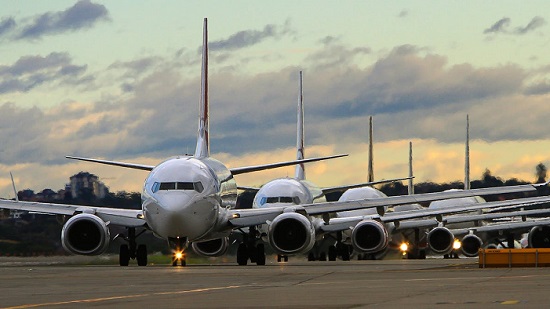 The ongoing financial sector clean-up has far-reaching consequences for other sectors of the economy – such as aviation which depends on employment and income levels, and per capita income.
The purchase and assumption agreement that led to the takeover of UT and Capital Banks by GCB last year was associated with significant job losses. The revocation of licences from five other local banks and the creation of a bridge institution in the form of Consolidated Bank Ghana (CBG) was associated with even more job losses.
The Bank of Ghana last week revoked the licences of twenty-three (23) insolvent savings and loans companies and finance house companies which employ hundreds of people, indicating that the said institutions are insolvent. A further 347 micro finance institutions have also been collapsed.
Those individuals who lost their jobs were steady income earners prior to the collapse of their banks, and could spend a portion of their disposable income on air tickets to visit new destinations in-country and abroad. Indeed, research has shown that higher incomes are generally associated with relatively higher demand for air transport.
Air travel, according to Crouch (1991), is often a luxury good so that income level and the share of air transport demand of disposable income are expected to be positively correlated.
According to Valdes (2015), the most important factor affecting airline traffic – especially in the middle income countries – is income growth. Indeed, others also found that there is a long and short cycle of causality between regional aviation and economic growth.
Put simply, with more people who hitherto had significant disposable income losing their jobs, air travel is expected to be impacted negatively.
Impact of clean-up cost on gov't spending
So far, GH¢12billion has been spent on only the banking and microfinance companies – with Ghanaians yet to know how much of their taxes are being spent on the clean-up of savings and loans and finance houses. Expert expect a further GH¢7billion to be spent on the S&L and Finance Houses clean-up.
Government is the biggest spender in the Ghanaian economy. With such huge borrowed funds being used in the banking sector clean-up, it means that a significant amount of tax revenue will have to be used to pay off these debts when they mature. This could hold back government spending on air travel – potentially limiting MMDAs to only essential travels. This has the potential to erode airlines' profit and lead to a contraction of, especially, foreign travel.