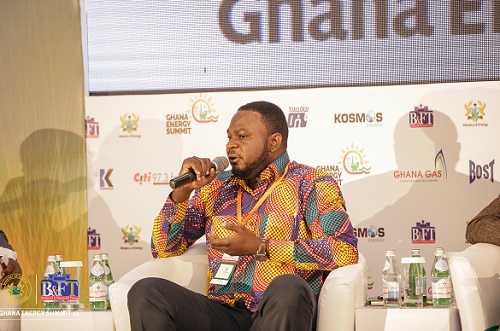 Ing. Gilbert Asase of Aker Energy has called for a conscious and systematic way of building the capacity of young people in the country, thus enabling them to play a significant role in the oil and gas industry in Ghana.
"We need to bring fresh graduates into the system; otherwise, we probably have to go on a poaching spree – probably poaching them from other places to go understudy some of the mid-level people. If there is the need, we will collaborate with the Petroleum Commission so we get in some experts who will train the locals," he said.
He was addressing the topic 'Local content development: How far have we come and what is the way forward' as part of the Ghana Energy Summit 2019, organised by the Business and Financial Times (B&FT) and the Ministry of Energy in Accra this week.
He noted that a few challenges may have hindered the training of locals for the industry in the past: "It was maybe the result of one or two challenges that it was difficult for local people to benefit from capacity building in the energy sector".
He said it is time to change that narrative, and also to support local companies. "We need to protect and grow our own local industry. Government needs to help local companies not only compete locally alone but also internationally; so, why don't we put in certain mechanisms to help them so they can compete at that level?" he added.
However, Mr. Asase expressed a major concern on the environment in which they work, emphasising that it requires some level of operational experience; and the challenge is how we fast-track development of the workforce to have the operational experience needed to take positions in operations of the oil and gas industries.
He added that, as a country, we need people who are business-minded; who would want to partake in business as entrepreneurs.
"The approach with local content in Ghana has been purely regulation, and more action is needed to realise it," he added.
The Energy Summit 2019, organised by the Business and Financial Times (B&FT) and Ministry of Energy, convened experts and industry captains to identify measures that could encourage and significantly increase the participation and ownership of Ghanaian individuals and companies in the growing and expanding sector.
The event provided a non-partisan environment for government, global energy industry representatives, other businesses, scientific and technological communities, civil society groups, academics and students, journalists and the public to discuss the challenges and recommend solutions to overcoming them.
This year's summit was on the theme 'Harnessing Opportunities in Ghana's Energy Sector: Making Local Participation a Practical Reality'.