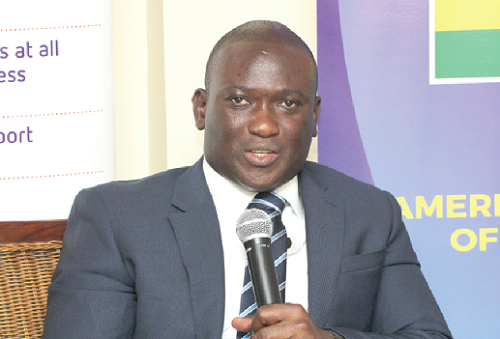 Government loses about US$200million of tax revenue annually from illicit activities involving petroleum products, Mr. Alhassan Tampuli-Chief Executive Officer of the National Petroleum Authority (NPA), has disclosed.
These activities Mr. Tampuli described as lucrative but illicit, and include smuggling via unapproved offshore routes – Takoradi, Tema main port, Prampram, and Aflao (Ghana's Eastern and Western coastline).
They also include poor-quality products of stolen crude from some neighbouring countries, and smuggling by road via unapproved entry points between Ghana and Togo which ends up at private tanker yards, mines and retail outlets.
These nefarious activities of the petroleum service providers, the regulator said, has led to the country losing about US$200million per annum of tax revenue; compromising on product quality at filling stations due to laundering, which leads to damaged vehicle engines; and distortion of the national consumption statistics (over 300,000mt of actual annual consumption was unreported).
He added that the Unified Petroleum Price Fund (UPPF) also records about U$12million losses per annum.
Speaking at the Ghana International Petroleum Conference 2019 in Accra, the CEO of the NPA said: "We have rolled out a series of measures to tackle the problem head-on in collaboration with the Ghana Revenue Authority, Ghana Navy and other relevant security agencies in the country.
"They include intensification of our digital solutions such as ERDMS, PPMS and BRV Tracking as mentioned earlier.
"I believe it is time for petroleum players in the sub-region to engage in a dialogue on the issues which confront us, and find common unique solutions for the advancement of our countries and general well-being of our compatriots," he said.
He said, over the years, the petroleum downstream industry has evolved into a vibrant and dynamic industry with increased private sector participation, and it has become a key contributor to the growth and development of the economy.
"We estimate that the sector contributed over GH¢86billion to Ghana's GDP, representing an average of about 8 percent per annum in the period 2013 to 2018.
The annual growth in consumption of petroleum products reduced by 9 percent in 2016, increased by 6 percent in 2017 and reached its highest so far in 2018. That year saw a 15 percent growth in consumption from 3.4million MT in 2017 to 3.9 million MT in 2018.
This, according to Mr. Tampuli, is a testament to the significant level of economic activities anchored on the enabling environment provided by government through deliberate policy initiatives aimed at propelling private sector growth, since petroleum drives economic activities.
It is also a testament to significant successes in the NPA's efforts toward curbing illicit fuel activities in the country, he added.
He said the industry is at a point where the country has used technology and innovation to remain relevant and recognised in the sub-region and beyond.
For instance, he said, pricing has been gradually reformed from annual regulated prices with unpaid subsidies to bi-weekly deregulated prices based on a transparent, automatic adjustment formula.
Ghana is one of the few African countries – such as Tanzania, Uganda, Kenya and Morocco – that consumes low sulphur fuels with typical imports at less than 50ppm, and have a roadmap for local refineries to comply with, he said.
In a speech read on his behalf, Mr. Peter Amewu-Minister of Energy, said the price consumers pay for petroleum products has macroeconomic and microeconomic consequence; therefore, government's vision for the petroleum downstream is to ensure competitive pricing through the expansion and improvement of existing infrastructure.
"In the past, the downstream sector dominated Ghana's oil and gas sector until crude oil was discovered in commercial quantities in 2007. Despite its dominance over the years, the sector faces several challenges due to policy and regulatory gaps.
"However, these challenges have provided us with the opportunity to establish resilient systems in addressing them," he said.