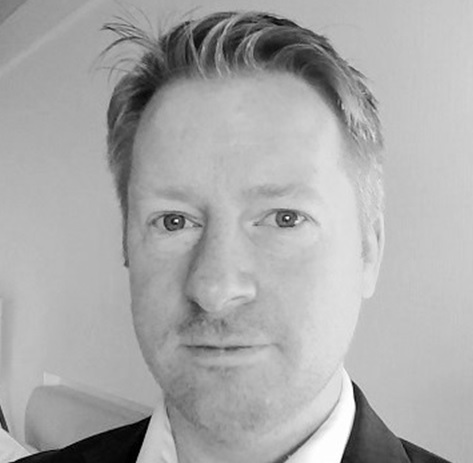 African countries including Ghana have been urged to work towards fashioning out a blueprint for national cooling plan which is expected to deliver sustainable cooling for all, Brian Dean, Head of Energy Efficiency and Cooling, Sustainable Energy for All (SEforALL) has said.
"All 52 countries with populations at risk need to develop national cooling plans that deliver sustainable cooling for all, including delivering essential life preserving services like vaccines and safe food to all" he told B&FT in an interview.
On whether African governments are committed to champion cooling systems campaign, Mr.Dean stated African governments are facing significant cooling access challenges.
Twelve (12) countries in Africa have over 60% of their population at high risk (rural and urban poor): Angola, Benin, Burkina Faso, Djibouti, Guinea-Bissau, Liberia, Malawi, Mali, Mozambique, Nigeria, South Sudan and Togo. The dimensions of these challenges continue to shift, with greater electrification and urbanization drawing people from poor rural settings to cities and placing more and more pressure on urban slums to support them.
The time is now for African governments to develop national cooling action plans that support the vulnerable while also maximizing the energy efficiency benefits accompanying the HFC phase down associated with the Kigali Amendment to the Montreal Protocol, he added.
The Government of Rwanda has shown what is possible, which a National Cooling Strategy that uses a holistic approach to sustainable cooling and calls for a long term cold chain strategy. The Governments of Nigeria and Ghana have initiated similar processes in partnership with the United Nations Development Program, and have an opportunity to demonstrate the opportunities of delivering sustainable cooling for all across Africa, and in particular those economies facing high risks.
Sustainable Energy for All (SEforALL) is an international organization working with leaders in government, the private sector and civil society to drive further, faster action toward achievement of Sustainable Development Goal 7 (SDG7), which calls for universal access to sustainable energy by 2030, and the Paris Agreement, which calls for reducing greenhouse gas emissions to limit climate warming to below 2° Celsius.
On what civil society can do to improve cooling systems for the vulnerable, he maintained that they can prioritize projects that support the most vulnerable.  This can include projects that enhance human safety, nutritional outcomes, agricultural incomes, and medical services for those without access to sustainable cooling. To maximize impact, they must take a cross sectoral, multi-stakeholder approach and think about how to meet cooling needs in a holistic and comprehensive fashion, including through simple solutions like cool roofs and walls.
Furthermore, he added that stakeholders in agriculture, health, and access to energy are key partners and must be engaged early in project design and implementation, and where possible, partnerships with the private sector should be pursued to demonstrate innovative technology and new business models can reach scale.
Financing mechanism
Cooling needs exist across multiple sectors and addressing vulnerability will require a diverse set of financing mechanisms, including public private partnerships and consumer, enterprise and concessional financing, depending on the circumstance.
For human comfort and safety evolving solutions include consumer awareness and financing approaches that provide incentives for more efficient cooling systems. For food, nutrition security and agricultural needs, grants or highly concessional finance may be necessary to allow low-income farmers to access technologies that can initiate market development. Health services will continue to be an area "where we need public and highly concessional finance to deliver enhanced access to sustainable cooling in high-impact countries" he noted.
According to the latest SEforALL report, 3.2 billion people face cooling access challenges.
For him, the significance of cooling systems cannot be underestimated, as he stated "Without cooling we can't be productive at work, store nutritious food, or take our children to the doctor with confidence that a vaccine will be effective. And in a heatwave, it can be a matter of life or death. Over a billion people face these risks because they lack access to cooling in poor rural and urban areas. Another 2.2 billion in the lower middle class are only able to afford cheaper, less efficient air conditioners, could contribute to a spike in global energy demand with profound climate impacts".
Delivering sustainable cooling for all in a warming world is a matter of equity that underpins the ability of millions to realize the Sustainable Development Goals.
It is the responsibility of governments, industry, civil society, and the development community to internalize the lesson that delivering access to sustainable cooling to vulnerable populations is an issue of equity and to apply it with urgency. With solutions at hand, growing interest, and ambitious commitments, ensuring we deliver results for those at the base of the pyramid requires a clear road map based on cooling needs, one which moves beyond equipment-based projections, and that places equity at the heart of our efforts, he noted.