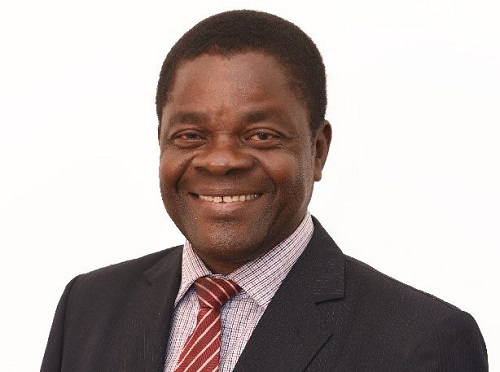 As part of activities marking the 10th anniversary of Mountcrest University College (MCU), its management has announced a 25 percent cut in first-year fees for applicants who will be admitted to its LLB programme during the school's first admissions this year, which are currently underway.
The second admissions will be in September/October, 2019. The law course is available as either a regular day, evening or weekend programme, and has a flexible tuition fee payment plan.
This, management said, was designed to ease the burden on students and their sponsors by helping them decide which times were best for them, while enjoying the cuts in fees.
In a statement issued in Accra and signed by the Acting Registrar of MCU, Reverend Delali K. Akati, management of the institution said: "We realise that paying for education is not always easy, so we have created flexible payment plans for our students to encourage more people to get quality tertiary education – which we believe is key to the accelerated development of Ghana and the world as a whole".
Mountcrest, which is the first private tertiary institution in Ghana to offer degree programmes in Law, has also launched a special programme dubbed the 'Learning for Life Initiative', in line with the national drive to build Ghanaians' capacity for the country's sustainable development.
According to management, the 'Learning for Life' programme, which forms part of the 10th anniversary celebrations, revolves around a five-year campaign that aims at building much-needed capacity for the nation – cutting across all age-groups and with no upper-limit.
"This is in line with MCU's vision to become a world-class teaching and research institution, educating for life and addressing the challenges facing contemporary society," the statement noted.
The school also runs programmes in Public Health, Sociology and Religious Studies. It opens admissions twice a year, in March and October.
The statement reiterated the school's mission to train and prepare a new generation of graduates in body, mind and spirit for the transformation of society.
Over the years, MCU has been noted for its high-profile professors who have worked around the world and are globally-renowned for their research and quality of teaching.
The school also aims at all times to instil in its students an enterprising spirit, which recently led the outgoing Students Representative Council (SRC) to build a Moot Court facility at the school's Kanda Campus for the law students.
The outgoing SRC President, Mr. Anyass Ibrahim Mohammed, said the moot court was built to offer students the opportunity to put into practice what is being taught in the school even before they graduate.
MountCrest University College (MCU) is a private institution for higher education, established in August 2008 by Dr. Kwaku Ansa-Asare and Mrs. Helena Ansa-Asare.