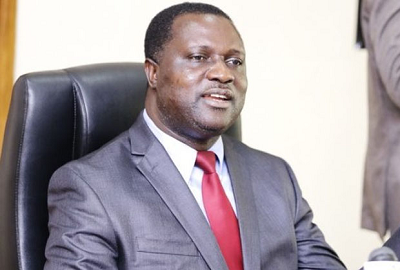 After several calls for academia and industry collaboration to produce industry-compliant job seekers with employable skills, the Ministry of Education has now given the assurance that it will create a forum for stakeholders in those areas to dialogue.
Contributing as a panellist at the 8th Ghana Economic Forum (GEF) in Accra, the Deputy Minister for Education, Dr. Yaw Osei Adutwum, said the ministry is looking at how it will partner with industry to improve the country's graduate employment rate.
"Invariably, it's not so much the fact that there are no jobs; I think the kind of people companies wants to hire sometimes are not there," he said.
As a result of this, he said, the ministry is looking at how to partner with industry, and therefore there should be some future dialogue with industry for corporate entities to tell academia the kind of graduates they want.
"It shouldn't be the other way round where we (the ministry) go and say the students have graduated so hire them. We want the companies to tell us the kind of students they want.
That's the kind of country President Nana Addo Dankwa Akufo-Addo wants, and that's why the Ministry of Education also wants to partner with industry to shift the paradigm," he said.
Ghanaian graduates face difficult employment odds when they leave school, as it is estimated that there are only 40,000 new places to be filled in the formal sector each year compared to 66,500 graduates being churned out annually.
This shortage of jobs is due to various reasons including lack of diversification in the economy —but also the structural mismatch between skills most graduates possess and the requirements of employers,
Analysts have argued that there is an existing gap between the kind of research and students that academia produces and what industry needs to transform their businesses and also to meet society's needs. This has over the years led to numerous calls for deeper collaboration between the two to spur economic growth.
Some analysts have said that the state of education in the country will restrict the ability to transform the economy from a middle-income country with HIPC infrastructure, low total factor productivity and weak systems to the status of a developed economy.
Already, employers complain about the quality of graduates at all levels of education – with some decidedly giving preference to Ghanaians who have schooled abroad.
This development, analysts have argued, if not properly tackled will remain a major constraint on the country's ability to accelerate economic development.