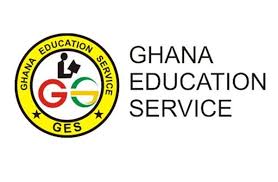 The Ghana National Education Campaign Coalition (GNECC) says the Ghana Education Service has started implementing the new curriculum for the 2019/20 academic year without providing the requisite textbooks.
"Schools have reopened for the 2019/2020 academic year. Though there are no textbooks for the new curriculum, the GES has decided to go ahead and start implementation of the new curriculum in this first term."
The Coalition notes that: "Next to an engaged and prepared teacher is a good and well-designed textbook'.
However, the Ghana Publishers Association indicated last week that they are now in the process of developing the content of textbooks to be submitted to the National Council for Curriculum and Assessment (NCCA) for review and approval.
But responding to this, the GNECC said it is after approval that the books may be printed for distribution – a process that can take quite some time to be well executed.
"To date, there is no official statement on when textbooks will be available to Basic schools. This silence on the part of the National Council for Curriculum and Assessment, the GES and Ministry of Education is unacceptable.
"The Coalition therefore demands a roadmap indicating timelines on processes leading to the supply of textbooks to every school in Ghana."
Procurement of school uniforms
The coalition commended the Ministry of Education for engaging Akosombo Textiles Limited to print textiles for secondary school uniforms under the Free SHS programme.
According to the Coalition, this development is very much welcome as it rhymes with President Akuffo-Addo's vision of promoting made in Ghana goods to create jobs.
However, the GNECC said it is disappointed with the Ministry of Education concerning contracts for the new primary school uniforms, which – as alleged by the Coalition of Textile Workers – were not given to any of the four local textile companies, but rather outsourced to suppliers who eventually imported the fabric from China.
"We demand an explanation for this, since it is a much larger quantity and would have helped create many more jobs," it said.
The GNECC also accused the national Inspectorate Board (NIB), which is yet to train its Inspection panels in the evaluation of teaching under the new curriculum – though this should have been done before starting its roll-out. "We call for a more strategic inter-agency collaboration to ensure the right sequential processes for quality assurance in policy implementation."
The NIB is mandated by law to set standards to be observed at the Basic and Second-cycle levels in both public and private educational institutions, and enforce same through its inspection panels – which are supposed to provide independent external evaluations of the quality of teaching, among others.