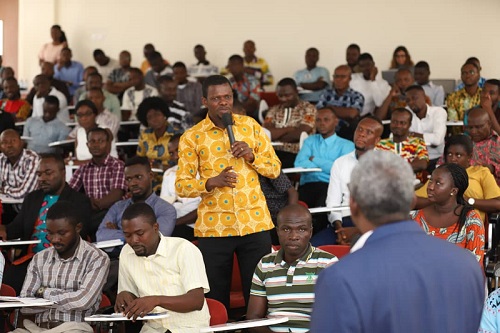 Academic City College has hosted over 120 teachers from different second-cycle institutions to equip them with innovative and practical learning methods.
The event, being the second edition of the exercise, is aimed at enhancing the quality of teaching in senior high schools to adequately prepare students for tertiary.
Participants included teachers from Ghana International school, St. Thomas Aquinas, Akosombo International School, Achimota Senior High School, Krobo Girls SHS, Keta Senior High School, Legon Presec, among others.
Speakers took participants through topics such as Systems-Thinking, Design-Thinking, Emotional Intelligence, and other areas included in the university's curriculum.
Speaking to the B&FT at the conference, President of the University, Prof. Fred McBagonluri reiterated the need for his facility to have a relationship with the second cycle institutions to groom ready-to-excel students when they finally enroll into the university, and subsequently graduate to work in industry.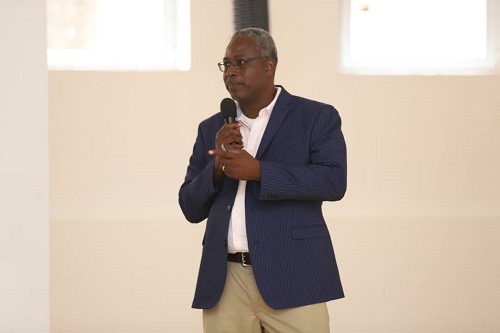 "At Academic City, we value ourselves as a knowledge centre, and one thing that is becoming increasingly clear is that we are looking more at STEM education and high schools and primary schools are places where we recruit the next generation of Academic City Students.
So what we are try to do is building that relationship and sharing our delivery methodologies to find synergies so that they can start delivering students to us that are prepared to follow our pedagogy", Prof. McBagonluri noted.
Sunitha Jenarius, the school's Director of Strategy indicated that the workshop was a detailed version of the maiden edition, where participants are taken through the details of everything in the school's curriculum, and how to make students globally competitive.
"The last time, we wanted to make sure that through demonstration, we show what we believe is really what relevant teaching looks like. Today, we are trying to take it one level deeper and trying to show them exactly how to go about he things that were taught," she said.
Academic City College trains students in programmes such as Engineering, Information Technology, Business, and Communication Studies.