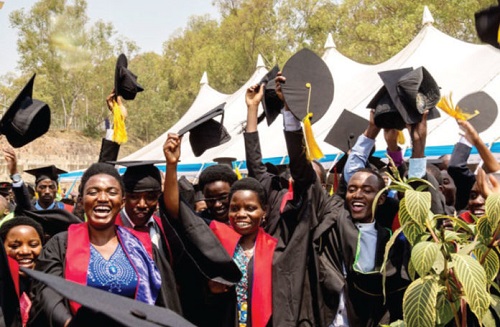 Government has revealed that about 350,000 jobs have been created in five sectors of the economy over the last two years.
The sectors, which are education, health, forestry, Youth Employment Authority (YEA) and the Nations Builders Corps, received financial clearance for recruitment.
"The available data show that recruitment and financial clearance for the security services, education, health, forestry, YEA, and NABCO over the last two years amount to over 350,000 jobs. This is just for those specific sectors," Vice-President Dr. Mahamudu Bawumia said.
Ghanaian graduates face difficult employment odds when they leave school, as there are only 40,000 new places to be filled in the formal sector each year compared to 70,000 graduates being churned out annually.
It is estimated that only 10 percent of graduates find jobs within their first year of completing school.
This shortage of jobs is due to various reasons, including lack of diversification in the economy – but also the structural mismatch between skills most graduates possess and the requirements of employers.
A research by the Institute for Statistical, Social and Economic Research (ISSER) indicated that it may therefore take up to 10 years for a large number of graduates to secure employment, due to varied challenges ranging from lack of employable skills, unavailability of funding capital for entrepreneurship, poor attitude of graduates toward job opportunities, as well as low capacity of industry to absorb the huge numbers.
Trade Minister Alan Kyeremanten, who is also a member of the Economic Management Team (EMT), assured Ghanaians of government's commitment to creating more jobs and moving Ghana to the forefront of industrialisation efforts in West Africa.
Another priority that he said would bring needed jobs to the people is to develop the country's significant bauxite resources as well as an integrated aluminum industry to take advantage of the bauxite.
He said there is need for the country to pay attention to other commodities, as the country has always been depending on only two -gold and cocoa.