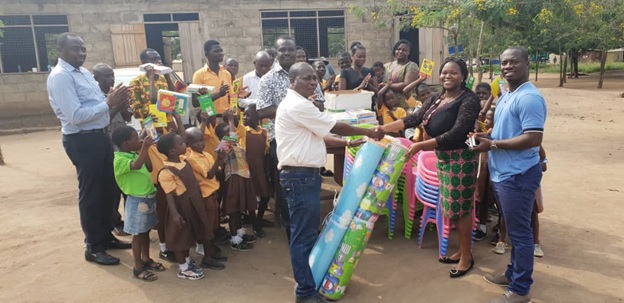 Three Development Management students from the Kwame Nkrumah University of Science and Technology has donated various items to the Ashalaja MA Kindergarten School, Weija in Accra.
The students, Richard Okai,Lilly Oseyda Mensah and Albert Martey indicated the school (which was identified as one of the most deprived schools in the area) has been adopted by the group as part of their social responsibility.
According to the group, the donation constituted the first phase of the project and a second phase will be implemented to further improve the quality of education in the school.
Receiving the items on behalf of the school, the Headmistress, Emilia Ofori-Danso thanked the group for the items and cited the school was looking forward to future collaborations.
The Circuit Supervisor, Mr. Eugene Apah, four members of the Parent Teachers Association, Teachers and children present also expressed their gratitude and commended the group for the donation.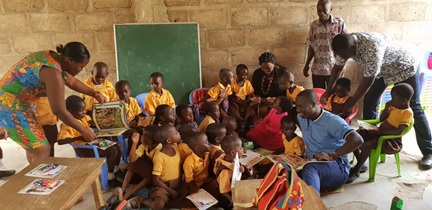 Items donated included 109 crayons and pencils, 30 mats, 100 plastic chairs as well as various reading materials.  These items are expected to help with the development of a conducive  learning environment and subsequently improve the quality of education for 75 children, comprising of 49 girls and 26 boys, who enrol at the Ashalaja MA Kindergarten School.