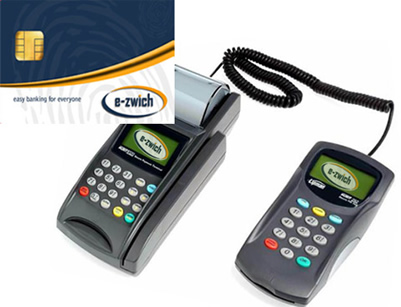 Users of e-zwich biometric cards have more options to access it, as close to 500 agents now provide the service. The public can go to these agents to withdraw, transfer or load cash onto their e-zwich cards. The agents can be identified through the display of e-zwich signages at their shops.
When e-zwich started, the service was only available at branches of banking institutions. Provision of service was therefore limited and created inconvenience for cardholders. However, with consistent growth in the number of cardholders as well as the volume of transactions, the Ghana Interbank Payment and Settlement System (GhIPSS), whose initiative it is, decided to allow agents to also provide e-zwich services.
In the first half of this year alone, the total volume of e-zwich transactions processed by these agents is over 400,000, representing close to 10 percent of the total volume of e-zwich transactions. The volume is expected to go up as more agents are engaged.
GhIPSS has been undertaking a number of training programmes for exiting agents as well as new ones. This is to ensure that they are sufficiently empowered to provide optimum service to customers.
The Chief Executive of GhIPSS Mr. Archie Hesse said there will continuous enrolment and training to ensure that there are enough agents to attend to cardholders all over the country. He said the public can access e-zwich services at outlets that display the e-zwich signage and encouraged them to do so. He explained that the e-zwich agent model plays two key roles, by increasing access to the service and also providing income generating activities to the agents. He is hopeful that with the level of interest shown by agents, e-zwich services will be all over the place in a short time. Mr. Hesse also encouraged financial institutions to partner these agents, since they could support their branchless banking agenda.
The volume of e-zwich transactions continue to witness a rise, going up by 51.4 percent in the first half of this year compared to the same period in 2018. With the conclusion of the second phase of mobile money interoperability (financial inclusion triangle), e-zwich cardholders are able to transfer funds from the card to their mobile money wallets.