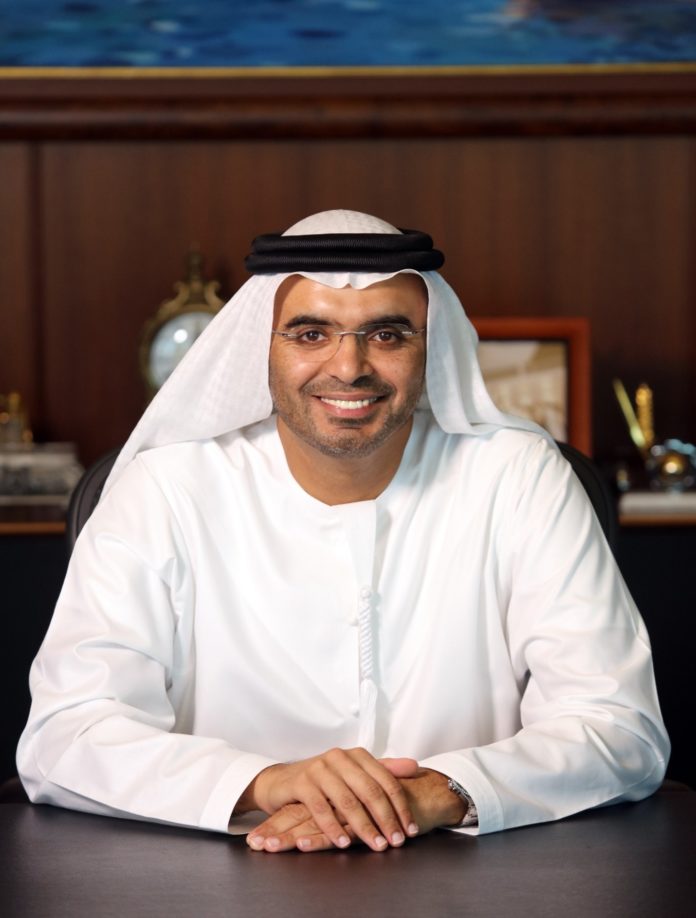 Africa has the world's most rapid urbanisation rate, and by 2034 is set to have a larger working-age population than both India and China. The continent's current population of around 1.2 billion people is projected to reach 1.7 billion by 2030, with more than 80 percent of Africa's population growth over the next few decades occurring in cities. However, Dubai's focus for Africa is shifting. It wants the relationship to be a win-win affair for both parties, writes WILLIAM SELASSY ADJADOGO
The UAE's strategic location with a stable economy, sound economic policies and world-class infrastructure has made it a gateway for Asian countries into the African continent. Notwithstanding, Dubai's trading relationship with Africa dates way back.
The Dubai Chamber, in its attempt to ensure that future trade relations between it and Africa are beneficial to both parties, selected 10 startups from the UAE and Africa to participate in this year's Global Business Forum (GBF) Mentorship Programme – which is aimed at fostering cross-border cooperation between the two startup communities and help participants expand their global presence.
Five UAE startups, members of Dubai Startup Hub, were selected to take part in the three-month programme: namely Evolvin Women, a startup helping unemployed women from developing countries; ORENDA+Bloom, a gender-balance consultancy; Tuitify, a startup using AI and virtual reality to improve employee training and productivity; Designhubz, a SaaS platform that enables retailers and brands to sell their products in 3D; and Pixel House, a production agency offering video production, photography and branding solutions.
From Africa there are five other startups: namely FarmGate Africa, a startup using advanced technologies to connect international buyers and farming clusters; quip.link, an online marketplace for renting and selling construction equipment; Complete Farmer, a crowd-farming platform focused on building sustainable farms; Engineering Hub Ltd., a provider of IT services and solutions for mobile and banking integration platforms; and RideSafe, a mobile application offering real-time health solutions, participated in the pitch to court the investing community's attention.
For the Chamber, Africa must only not be an exporter of raw materials should but also be competitive in any trade relations.
Hamad Buamim, President and CEO of Dubai Chamber of Commerce and Industry, in a recent op-ed wrote that underpinning Africa's significance as a driver for Dubai's and the UAE's growth is the continent's demographics and improving economic environment.
Buamim said the selection of participating startups is an important step forward in establishing bridges of communication and cross-border cooperation between UAE and African startups.  He pointed out that many of the selected startups specialise in advanced technologies, smart solutions, artificial intelligence and fintech, saying collaboration in these key areas will pave the way for mutual benefits and growth for both business communities.
"Startups are playing an active role in fostering innovation as they leverage and test cutting-edge technologies that improve the way we live and work. The GBF Mentorship Programme provides an ideal platform for high-potential startups to develop their business concepts, benefit from collaboration, access new growth opportunities through the Global Business Forum on Africa platform, and build valuable partnerships."
Facilitating entrepreneurship is a lynchpin of Dubai's strategy to capitalise on the numerous advantages being offered by Africa. In the last decade, the continent has witnessed the emergence of a dynamic start-up culture supported by a growing network of accelerators, incubators and other facilities.
The so-called 'Silicon Savannah' in Kenya has seen the creation of a number of successful companies, while in Accra, Ghana, the Meltwater Entrepreneurial School of Technology founded in 2008 is boosting the establishment of innovative new enterprises. Entrepreneurship in Nigeria is growing in prominence through institutions that include Yaba College of Technology, the University of Lagos and the Federal Science and Technical College, while South Africa's vibrant start-up scene is being fuelled by incubators and partnerships at Stellenbosch University, the University of Cape Town and Witwatersrand University, the Chamber's President said.
The most recent World Bank report shows how strongly the continent is growing. Firstly, six of the 10 fastest-growing economies in the world in 2018 were in Africa. Ghana was at the top of the world ranking, and it has been estimated that by 2020 the country will be leading West Africa in urbanisation with a rate of 56 percent. Secondly, in the World Bank's 2019 Doing Business index, five of the 10 most improved countries are in Africa, and one-third of all reforms recorded globally were in sub-Saharan Africa. These are all indications that the continent is in the driving seat and is the place to invest.
These demographic changes translate as a wealth of potential for Dubai and UAE-based commercial enterprises, especially in the retail and services sectors. In the next eight years, consumer spending in the continent is set to rise by US$1trillion as emerging middle classes move into the cities and their demand for consumer products and infrastructure grows.
This equates to a burgeoning number of customers all needing goods and services, with their ability to afford more expensive purchases made possible thanks to incomes rising across much of the continent. Similarly, UAE and Dubai hospitality organisations are likely to benefit from a growing African tourism sector, with the number of UAE travellers to Africa having doubled over the last five years.
It is a fact that Africa is a land of unexplored opportunities, and this calls for close and regular interactions to open up new doors and create relationships with African countries which benefit all. Experts believe that to build local partnerships it is important to bring various stakeholders from both sides together for an open dialogue.
It is against this background that at GBF Africa 2019 – the largest event of its kind in the region – engages leading decision-makers and key stakeholders in constructive dialogue designed to examine bilateral business opportunities and lay the groundwork for new partnerships which can support Africa's economic development and benefit UAE companies that have set their sights on African markets as an ideal opportunity to build bridges between UAE and African business communities and cement Dubai's position as a global gateway for African companies.
It also took a closer look at key trends and issues impacting Africa: such as collaboration needed to support entrepreneurial ecosystems and foster innovation; the role of youth and digital technologies in transforming governments and economic potential; economic reforms and changing geopolitical dynamics emerging across African countries; growing momentum behind Africa's shift from a net food importer to a global food producer; potential impact of the newly-launched African Continental Free Trade Agreement on trade and cost of doing business; and expert recommendations for scaling-up energy infrastructure across the continent, among other important matters.
The Emirates sees AfCFTA as a new sign of progress, which signals a major shift in Africa's economic outlook and growth momentum.  AfCFTA experts believe  is a historic deal that has brought together most African nations, creating the world's largest free trade area and uniting 1.3 billion people under a US$2.5trillion economic bloc.
If successfully implemented, the agreement and trade union would be game-changing and boost Africa's attractiveness as a trade market, investment destination and place to do business. However, African countries will need to work with international partners to ensure that this major effort yields significant economic benefits.
This is where strategic trade hubs like Dubai can come in to play a major role in supporting Africa's next phase of economic growth and development. Dubai's strategic geographic location between Africa and Asia makes it an ideal partner in this regard, as it has the ability to connect African exporters with China and India – the continent's top trading partners – while the Emirate can offer much needed foreign investment and expertise needed to scale-up logistics and transport infrastructure.
Although trade volumes remain dominated by precious stones and metals, agricultural commodities, prepared foodstuff and machinery, there is tremendous potential to diversify the scope of bilateral trade and boost Dubai's exports to African markets, especially in light of the recent commitment to reduce trade tariffs.