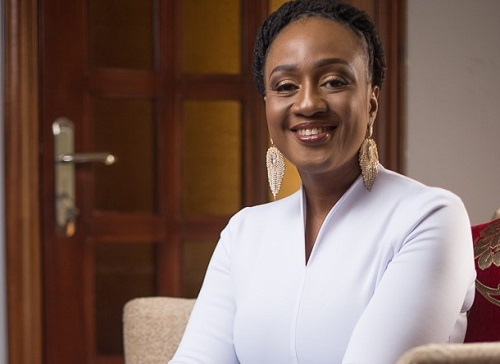 Recently, I encountered some enthusiastic university graduates. I engaged them in a lively session on "the future of work opportunities". Many of them were bothered about being unprepared for the world of work for several reasons. One of those reasons, which happened to be the more common one, was the lack of experience. Although these were the questions of graduates, many adults are battling this fear of not being qualified enough to take up certain roles.
What should you do if you came across a job posting that required a listing of say 5 qualifications, but you have maybe only one or two of them? You should absolutely apply! It sounds like dangerous and uncertain, like jumping off a cliff and hoping to land on both feet, but what do you have to lose by applying? Having been in a position where I have had to hire a few people, I know that employers hope to find perfect fits for the positions they advertise. And yes, there are people who may have all the qualifications but it may interest you to know that there are some institutions who want new hires to grow into their roles. The advertisements may make it seem as though employers are strictly looking for people with exact experiences and obscure industry certifications. On the contrary, employers are looking for special markers that make you stand out. You certainly do not need to check all the boxes before you apply for a position.
The type of education facilitated in the classrooms do not prepare one for the world of work. The numerous classes you may take in a particular program are only foundation blocks your employer expects you to build on once you are employed into position. What you really require to succeed is not necessarily what was taught to you in a brick and mortar building but what skills you can acquire, how flexible you can be, and how fast you can adapt. Every time you seek to take a new position, you will be looking to upgrade yourself. Why? Because you obviously have little knowledge in that area of study. It is less of a challenge to put yourself in a job position you are perfectly qualified for. Have you wondered where there will be room to grow? A job you are immediately great at will not teach you anything new, which means your opportunities for growth are limited.
Next time you look at the requirement qualifications for a job, expect to find things you may not know yet. Be prepared for unfamiliar environments, difficult and confusing moments, and certainly several times you will be tempted to give up. This is a good thing because you can take up the opportunity to fill up that gap. You can go beyond what you know and create a better you by learning new things. On several occasions, I have employed 'underqualified' individuals into my team for many reasons. It has always been a part of my mission to guide people to see that the impossible can always be made possible.
If you dare to apply for a position you may feel underqualified for, what can you do to secure the position? I always advocate that people build for themselves a personal brand. What a personal brand will do for you is sell you confidently and mark you as qualified without a shred of doubt. If you have the chance to sit in an interview, simply shine. For instance, you do not need to have had experience in a customer experience field to apply for a job in one. If you have worked on yourself as you should, you can boldly answer the job-interview questions and demonstrate a strong ability to relate well with people. Just a single quality, or many can communicate your valuable traits to your employer.
With soft skills such as confidence and people skills, the foundation to dare to take positive risks have been laid. Before you can rank up from where you are, you must not only prove that you can do the job. Being a good fit in terms of emotional and social skills is a requirement, a job many of us fail at. Why should you be given a position of leadership if you know how to do just your part and are unable to lead a team; to push them to take risks to achieve higher goals when you have never done same for yourself? Why should you hold a position that requires you to be both knowledgeable in the theory of your job and also have good communication skills that will help you effectively communicate your ideas on a board of high-ranking industrious managers? Simply because balance matters. So even though you may not have all the qualifications, having a single one still makes you qualified to try. If you can dream, you should dare to make it happen no matter how bleak your chances may be. With these 4 keys below, consistently practising, and seeking knowledge, you will chalk many unimaginable heights.
TAKE UP THE CHALLENGE
One of the key steps to take on the journey of high-performance risk is to position yourself in challenging situations. Whatever walls that have been created by external forces in your business space or internally by your thoughts and fears will only break down if you stand up, chin up and face your fears. You can and should deliberately put yourself in positions that make you uncomfortable and mentally prepare yourself to do what it takes to be a master of that challenge. For instance, if you have difficulty working in teams, you should volunteer to be a part of a project that requires team work. Find creative ways and means of getting along with your teammates, develop listening skills and ways of communicating your thoughts without offending another party. It would not be a cake walk, but once you start and stay consistent while persevering for progress, you will become a great team member.
CLIENT RECOMMENDATION
Another key step to take in this journey is to make yourself relevant enough to be recommended by a client. What are the things that will set you apart in your space of operation and work? What soft skills can you acquire to be of value to yourself, your manager and the entire business? What qualifications do you need to have to make you the go to person when emergent needs arise? Look at being an effective team player and a leader who leads to solve. Be clear and precise in your communication and speak to influence. Whoever you are and whatever you do should speak for themselves in the traits you carry and in the work you deliver. Be satisfied with yourself by always striving to go the extra mile. That is one of the ways you can be noticed and pushed to swim new unchartered waters that will propel you into deeper depths of high-performance risk.
BE CONSCIOUS
Many people in business and work usually tend to be consumed by what they do such that they miss the opportunities around them. Do not get comfortable in the routine you have developed. Being well planned and organized is a plus when it comes to the world of corporate. However, spontaneity is a powerful force and an exciting mindset that can help you take risks. Be conscious and aware of your environment. Pay attention to the needs of others and help them find solutions. Read wide and be willing to join conversations that are outside the scope of your interests. The more you learn, the more aware you will become of the dynamic variety of businesses that require your competence and that can challenge you.
MENTORSHIP
For any journey you are on, it is essential to have someone who has achieved whatever goal you want to achieve to mentor you and guide you. When you have someone who cares about pushing you to do the things you have to do, you have a better chance of getting them done. Surround yourself with people who strive for progress and who press to be a better version of themselves in everything they do. This way, you will be reminded daily of purpose and stay awake to do what needs to be done.
Having ambition means you have the goal of getting smarter and stronger throughout your life. It could mean moving up the corporate ladder, starting your own business or going off the grid to something completely new. Good employers look for people with ambition. Proactive employees do not wait to be told what to do. They jump into action when they see a way to help. Managers want to hire people who are proactive. One way to illustrate this quality is to ask questions about the work you will be performing in the job (most job applicants, sadly, do not do this). Ask questions that show you have been thinking about the job description – your new manager will appreciate it!
Are you ready for TRANSFORMATION?
Dzigbordi K. Dosoo: The H.E.L.P. Coach
Dzigbordi K. Dosoo is a Personal Impact, Professional Growth and Influence Expert specializing in Humanness, Entrepreneurship, Leadership and Power – H.E.L.P.
A career spanning over two decades, she has established herself as a Certified High Performance Coach, Speaker, Author, Wellness Expert and award-winning Entrepreneur with a clientele ranging from C-Suite Executives, Senior Management, Practitioners and Sales Leaders spanning 3 continents.
She is the Founder of Dzigbordi K. Dosoo (DKD) Holdings; a premier lifestyle business group with brand subsidiaries that include Dzigbordi Consulting Group& Allure Africa.
She is one of the most decorated female entrepreneurs in Ghana having being named "CIMG Marketing Woman of the Year" in 2009; "Top 10 most respected CEOs in Ghana, 2012; Global Heart of Leadership Award and, Women Rising "100 Most Influential Ghanaian Women", 2017. She has also been featured on CNN.
She can be reached on hello@dzigbordikwaku.com and @dzigbordikwaku across all social media platforms.