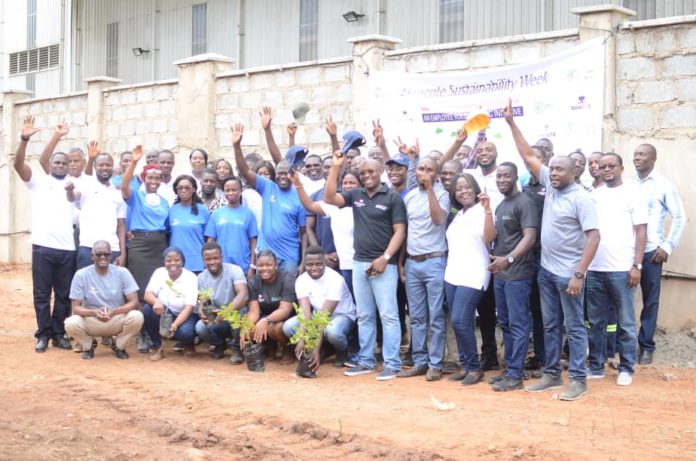 Leading producer of cement, Dangote Cement Ghana Limited, has renewed its commitment towards the protection of the environment and fight against climate change, as it plants trees.
The tree planting exercise held on Thursday, October 3, 2019 at its premises in Tema, formed part of activities marking its 2019 Sustainability Week.
This year's Sustainability Week celebration is focused on employee volunteerism initiatives.
It is being held under the theme: "Our Communities, Our Passion. The Dangote Way" In 2018, the company planted trees in Tema.
Managing Director of Dangote Cement Ghana Limited, Brice Houeto, planted the first tree on the occasion, followed by members and heads of departments of the company.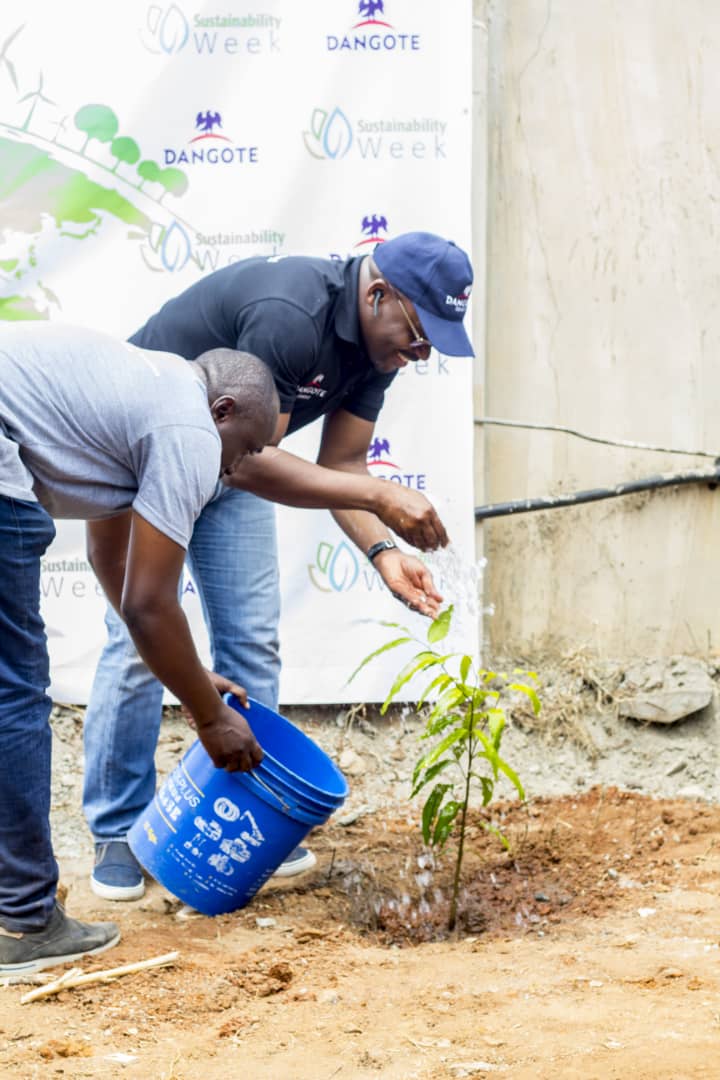 The move was aimed at protecting the environment and fighting against the effects of climate change.
Mr. Houeto commenting on the exercise, explained that "…tree planting is a certainly a way for us to start having a testimony of what we want to last."
According to him, "tree planting has many essence. First of all, I think it is always pleasant for us as human beings and certainly for many of the living species on earth to have tree around them."
He added that "but there is a symbolism around it and that symbolism is about the lasting of a plant. Usually, the trees will be here, decay after we have gone. And it is really a natural symbolism of what sustainability is about."
General Manager of Transport, Dangote Cement Ghana Limited, Lawal Mohammed Duze Ibrahim, underscored the need for the promotion of a green society.
He stated that it was important to protect the environment at all times, encouraging employees of Dangote Cement Ghana Limited to take pride in tree planting and protecting the environment.