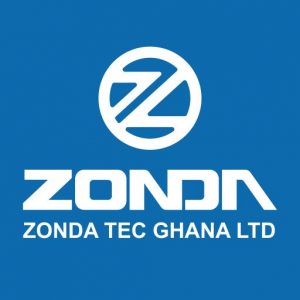 Zonda Tec Ghana, a heavy-duty vehicle leadership, has opened its Nsawam branch as part of its expansion drive.
The new branch is part of efforts to bring products and services to the doorsteps of customers, and will offer sales of trucks, spare-parts; assembling of vehicles and after-sales services.
The branch opening also saw the new Zonda Wulling Van launch – an eight-seat van suitable for families and companies.
Minister of State at the office of the President, Bryan Acheampong, speaking at the event commended Zonda Tec for keeping faith in the country's economy.
"Zonda Tec has partnered with government's One District, One Factory to build a multi-million-dollar assembly plant in Tema," he added.
Mr. Acheampong said the Assembly Plant had listed vehicles and equipment that will be manufactured in order to reduce the production and overhead cost; thus, to sell at relatively lower price to Ghanaians and create employments among the school leavers.
The Chief Executive Officer of Zonda Tec, Yang Yang, was upbeat that the new office will not only bring quality products to customers but also jobs to Ghanaians: "There are job opportunities for marketing officers, mechanics, drivers and administrative persons".
She added: "We respect our clients and prospective customers, and that is the reason for opening this branch".
She said management intends to open a new branch in the Ashanti Region, to among other things assemble the trucks.
The CEO said, in all, the company aims to engage a sizeable number of the youth to train them in driving, repairs, among others: "We are going to expand more effectively when operations at the assembly plant begin".
The Nsawam branch opening means that the company now has a presence in the Greater Accra, Western and Eastern Regions.
Zonda sells tipper-trucks, trailer-heads, oil tankers of various capacities, water-tankers, LPG tanks, flatbeds, low-beds, chao yang tires, spare-parts and now passenger vans.