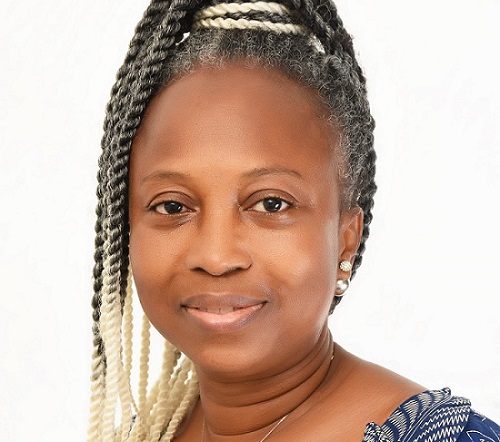 WAICA Reinsurance Corp. Plc, a sub-regional organisation headquartered in Freetown Sierra Leone – with over 200 institutional and individual Shareholders spread all over Africa as part of its Group structure – has appointed Dr. Abiba Zakariah as its Group Chief Operating Officer.
Following an extensive search led by PricewaterHouseCoopers and international financial consultant Pennarth Greene, the Group Board of WAICA Re chose Dr. Abiba Zakariah as its Chief Operating Officer out of a crop of 35 applicants after several layers of interviewing sessions.
She fully assumed office at the institution's headquarters in Freetown, Sierra Leone, as of 1st March 2019.
Dr. Zakariah is a seasoned insurer and brings on board over 20 years of experience in the insurance and reinsurance field. In the recent past she was the Managing Director/CEO of Ghana Reinsurance Company Ltd.
Dr. Zakariah holds Fellowship status in the following institutions: the Chartered Insurance Institute of United Kingdom, where she is also a Chartered Insurer; and the Institute of Risk Management Professionals of Ghana. She is also a member of the Chartered Institute of Marketing, United Kingdom.
Abiba has a BSc Hons. degree from the University of Ghana, Legon, and later did an MBA from the same university. She earned her PhD in Management Studies from the Swiss Management Centre.
Among her outstanding qualities are the strong ability to effectively engage with, build and maintain beneficial relationships with stakeholders at all levels. She is also a very articulate communicator.
In a related development, other senior appointments have been made in the WAICA Re Structure. These are the appointment of Mr. Clement Owusu, hitherto Assistant Director for Ghana, to the post of Group Technical Director. Mr. Steve Odjugo – another seasoned insurance/reinsurance practitioner with outstanding oil and gas expertise, is now head of WAICA Re operations in Nigeria.
B&FT has also learnt that The Group Board has appointed Mr. Wilberforce Machimbidzofa, an experienced Zimbabwean international insurer and broker, to head its subsidiary in Harare, Zimbabwe.  Before this appointment Wilberforce was a top Executive with AON and later moved to join in the setting-up of Reinsurance Solutions, a pan-African reinsurance broker based in Mauritius, where he was an Executive Director.
The Group will in March 2019 formally launch its operations to cover East Africa in Nairobi, Kenya, and also outdoor its CEO for that subsidiary – Kenyan-born Charles Etemesi, that of Zimbabwe and Southern Africa having been launched in December last year.
It is noted that WAICA Re recently adopted the policy to develop a group structure in its operations, and these appointments are being put in place to support this new development.
Observers in the market have welcomed the developments as very positive, which augurs well for WAICA Re and enhances its current position of being 11th out of 60 in Africa and 2nd in West Africa on the Reinsurance Ranking index.