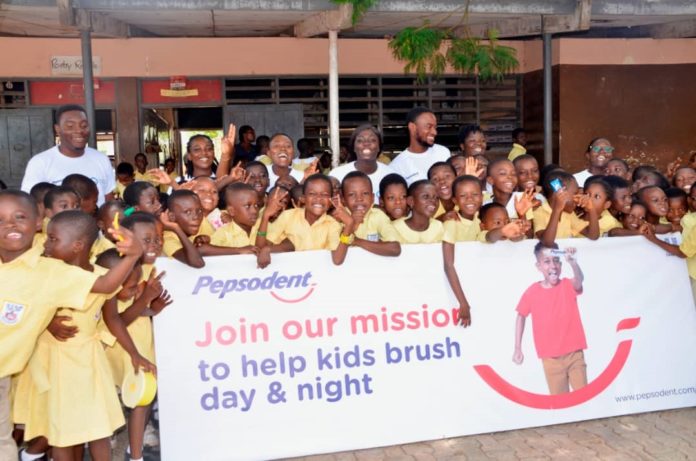 Unilever Ghana is determined to reaching a total of 1.2million school children to benefit from its oral care campaign dubbed "brushing twice every day and night", this year with the brand Pepsodent. The campaign seeks to ensure that children are totally free from cavities and related oral issues.
The campaign train which stopped at the Star Basic School at Tema Community Five benefits from the sensitisation by staff of the Unilever Ghana, on the importance of brushing twice daily as well as pupils going home with Pepsodent giveaways.
Patience Ofori Mpereh, Category Manager of Oral Care, said their overall ambition is to help 10 million Ghanaian children develop healthy oral habits by 2023 by reaching them with the brush twice day and night campaign. "We are on track and have reached 5 million already. This year, we are targeting 1.2 million children."
She said brushing twice day and night is a simple yet effective way to prevent cavities and related oral issues, and that is why Ghana's favourite oral brand Pepsodent has rolled out this schools program to help children develop healthy oral habits from a young age so they can grow with these habits into a healthy functional adults.
"Too many of our children are missing school days due to oral problems, thankfully, by simply brushing twice day and night, children can prevent many of these oral issues."
She therefore encouraged Ghanaians to develop the habit of brushing twice every day. "There is no general health without oral health, so with this Pepsodent campaign, all Ghanaians are encouraged to adopt the healthy habits of brushing twice day and night, visiting a dentist once in a year, and changing your brush every three months, these simple steps will go a long way to make Ghana a healthy nation".