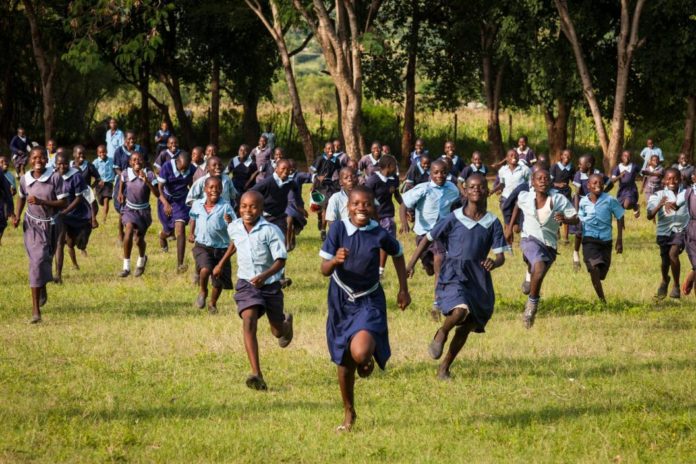 Ghana deserves some accolades as the first country to sign the Convention on the Right of the Child (CRC) in the world. We have, in various ways, practiced and reshaped the thoughts of society when children are at the centre of attention.
Witnessing the commemoration of this day, coupled with the exposure and assertiveness of children in Ghana today, is such an exciting time to be alive.
It is interesting how society's understanding of children could go a long way to direct the outcome of leadership it gets at the end of the day.
"There can be no keener revelation of a society's soul than the way in which it treats its children."
It is very necessary to make adults understand that children are a special breed who easily learn, unlearn and relearn based on the society they find themselves in. It makes and unmakes them and directs their drive and passion to either become good citizens, productive leaders or nonchalant adults.
Children are likely to live up to what you believe of them and must therefore not be limited by their thoughts.
A country's utmost development and industrialization agenda has only one way of scaling up to fruition – training the child the way they should go, so they do not depart from it when they are old – in position of power to contribute to positive change and development.
Ghana has come a long way in fighting for the rights of the child. It has been 30 long years coming and I say Ayekoo to the activists, patriots and advocates who saw the need for reshaping the future of the country, through the acknowledgement and preservation of the right of the child.
Championing this cause as lead advocate was the United Nations Children's Fund (UNICEF), a United Nations agency responsible for providing humanitarian and developmental aid to children around the world.
HISTORY
In 1989, Thirty years ago, world leaders made a promise to every child to promote and protect their rights by adopting the United Nations Convention on the Rights of the Child an international agreement on childhood.
The Convention became the most widely ratified human rights treaty in history and helped transform children's lives. Governments have taken actions to ensure more children survive, develop and have decisions taken in their best interests, fewer suffer discrimination and more can participate in their societies.
Even though these times have led to significant strides, not every child enjoys childhood. Millions still suffer violations of their rights when they are denied adequate healthcare, nutrition, education and protection from violence, among others.
PROGRESS
Presently, the day is still celebrated every year to encourage and accelerate results for children through public engagement in global media and digital channels to inform, engage and mobilise adults to ADVOCATE for child rights.
Through child and youth participation in events and initiatives, it is believed that more under-18s CLAIM their rights and are EMPOWERED to make change.
Childhood Today: New Threats, New Opportunities
Thirty years on, child rights have not changed they have no expiry date. But, childhood has changed. In 1989, there was no world wide web, climate change was not fully understood and there were fewer protracted conflicts displacing populations. The rise of digital technology, environmental changes and mass migration are creating new threats, and new opportunities, for children to realize their rights. We must work together to seize those opportunities and identify solutions to old and new threats standing in the way of the realization of child rights.
WORLD CHILDREN'S DAY
This is celebrated every year, on November 20 as part of UNICEF's global day of action for children, by children.
Every year, to mark the adoption of the Convention on the Rights of the Child (CRC), UNICEF advocates, raises awareness and raises funds for the most pressing issues facing children.
World Children's Day shines a spotlight on Article 12 of the CRC, which guarantees every child has the right to be heard, to participate, and to play a role in the civic life of their society.
This year- the 30th Anniversary of the Convention on the Rights of the Child holds and plays a significant role for reassessment, assurances and restructuring for child rights, and demand that every child, has every right.
UNICEF's ENGAGEMENT AND PARTICIPATION
A statement from UNICEF indicated that through UN Member-State Advocacy, the organization will encourage UN Member States (jointly at the SDG Summit during UNGA) to make a fresh GLOBAL PLEDGE to implement the CRC, including by explicitly linking the CRC to the SDGs.
The statement also revealed that "Through Regional, National and Local Advocacy, UNICEF offices around the world will ensure Regional Bodies, national and local governments make fresh REGIONAL, NATIONAL AND LOCAL commitments to realise the CRC, through concrete policy action and investments in children.
ACTION
Thirty years ago, world leaders united around a common cause and adopted the CRC, an international agreement on childhood, that helped transform children's lives.
Thirty years on, child rights have not changed, they have no expiry date. But childhood has changed. Urgent, concrete action is needed to protect and promote the rights of every child, now, and for future generations.
Yearlong CRC 30th Anniversary initiatives will culminate on World Children's Day when children and young people call on leaders to fulfil their commitments to realize children's rights by taking concrete actions.
National Summits for Children will be held in major capitals around the world, where children will hold leaders to account for the promises and commitments they have made to uphold and fulfil children's rights.
UNICEF and partners will celebrate refreshed commitments made by Governments to realize child rights and showcase the work being done to include children as critical stakeholders, change agents and torchbearers of the CRC and SDGs
UNICEF pledges to ensure more civil society and private sector partners recognize their capacity to influence child rights.
Through working in Partnership with CSOs, FBOs, businesses, coalitions and advisory groups, UNICEF, will through demonstrating thought leadership, including through original data analysis and research, affirm its position as an influential thought leader and catalyst for action on child rights.
Children are Standing Up for Their Rights. What will you do?
Today, it is children who see these new challenges and opportunities most clearly. Young people are speaking out for their right to an education, demanding an end to discrimination, marching against violence in schools, striking for action on climate change, campaigning for digital reform and calling on leaders to protect their future. Children are telling us, loud and clear, it is time for every child, to have every right. Children are standing up for their rights. What will you do?