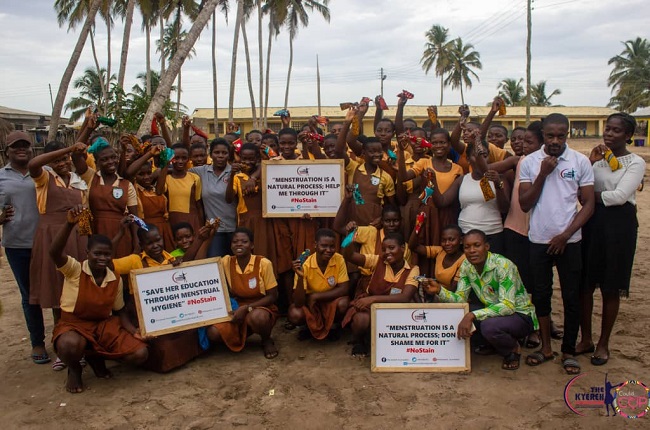 The Kyereh Foundation, a non-governmental organization that focuses on menstrual hygiene, has donated menstrual cups to schools in island communities in the Volta Region as part of its three-day menstrual hygiene educational tour to mark the International Menstrual Hygiene Day.
Since its inception three years ago, the Kyereh Foundation has distributed sanitary pads to girls in deprived communities who are denied education due to menstruation.
This year, the foundation donated menstrual cups to six island community schools as part of moves to commemorate the Menstrual Hygiene Day. These are the Totimekope D/A JHS, Pediatorkope D/A JHS, Alorkpem D/A JHS, Aflive D/A JHS, Azizakpe D/A JHS and the Maranatha Kewunor D/A JHS.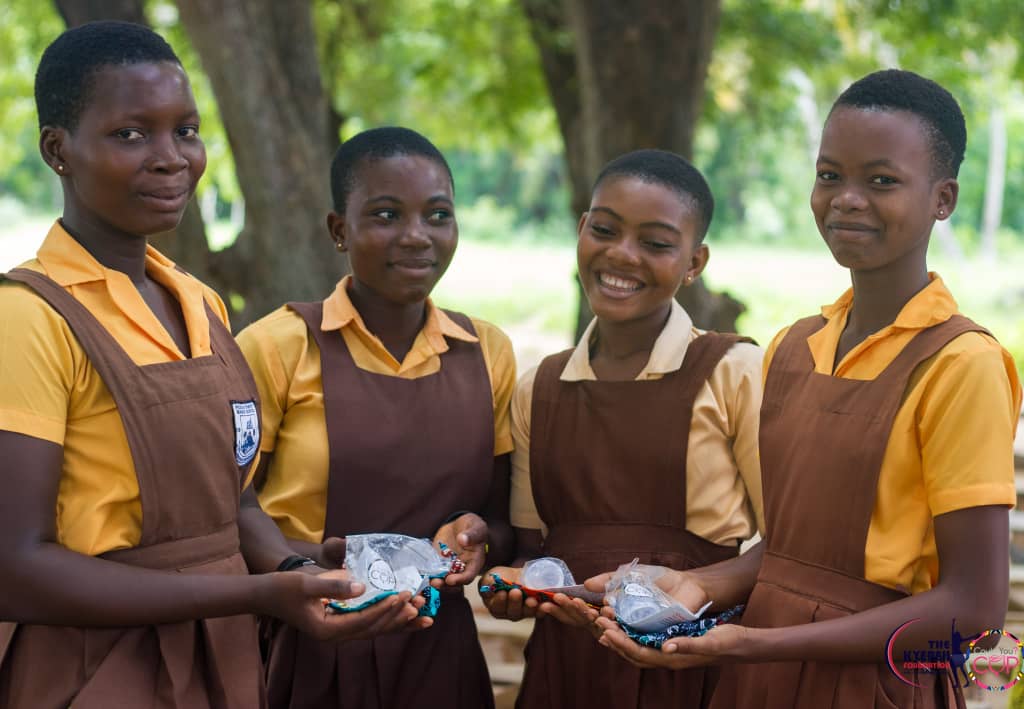 Menstrual cups are a form of menstrual hygiene product that can be used in place of  sanitary pads or tampons during menstruation. They are usually made of flexible medical grade silicone and shaped like a bell with a stem. The stem is used for insertion and removal and can last for up to ten years before disposing them off.
Schools such as the Sege Community Number One, Sege Presbyterian JHS and the Koni D/A Basic school used to have about 60 per cent of their girls in adolescent age drop out of school due to inadequate access to sanitary pads and the discomfort as well as the stigma and myths that surrounds menstruation in these communities.
In collaboration with Could you? Cup, founder of the Kyereh Foundation, Akua Agyapomaa Kyereh, noted that: "It is a great deal collaborating with Could you? Cups. Bringing a product on board that can last for a minimum of 10 years, which is reusable and rinsable actually means the girls wouldn't have to miss school when we haven't supplied them with the disposable pads. It is also environmental friendly as compared to the disposable in terms of pollution to the environment. We believe that some years to come each deprived girl in Ghana will feel relieved when menstruating because she will receive a long term solution".
According to her, the Foundation makes it a point to involve the boys in the class so they accept menstruation as a natural process. She said: "We involve the boys because they discriminate against their female counterparts because of traditions and the myths they've been told about menstruation. So, we bring them on board so they can clear their ignorance and can live together as humans without discriminating. This helps in the breaking of taboos"
Annually on every May 28, Menstrual Hygiene Day (MH Day) is celebrated to raise awareness to combat taboos associated with menstrual hygiene, with the goal of enabling women and girls to achieve their full potential.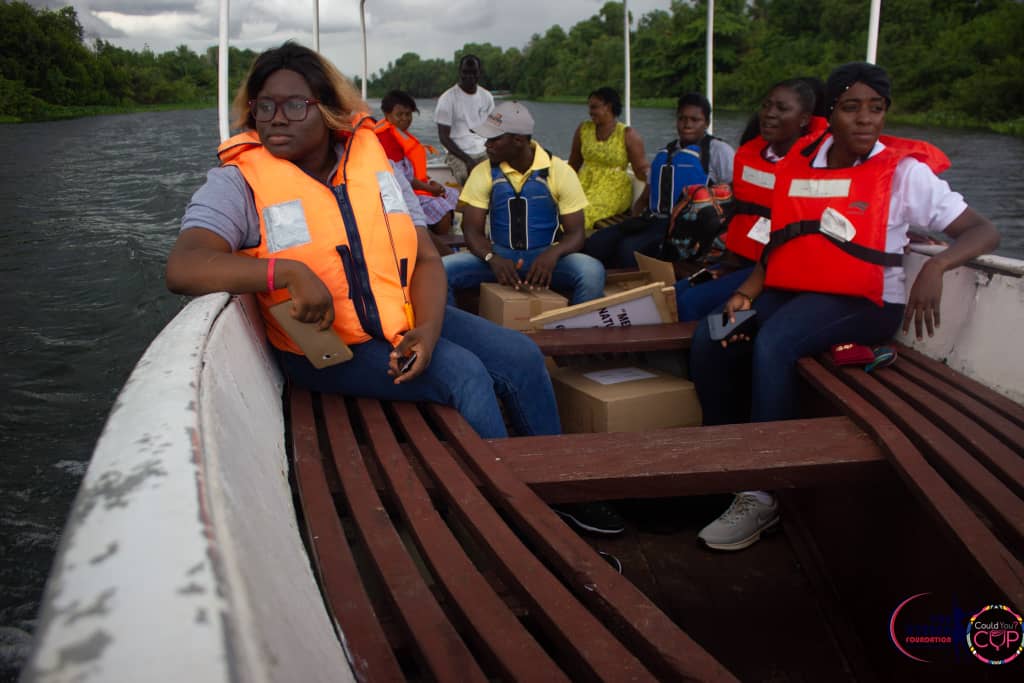 Globally, more than half of women are currently of reproductive age—and menstruation is a monthly reality. Yet all around the world, many women lack access to menstrual hygiene products or sanitation facilities, either due to limited availability or excessive cost. Myths and stigmas surrounding menstruation causes some women and girls to miss school or work and even drives them into isolation.
Women and men of all ages must be made aware of the importance of menstrual hygiene through open dialogue and education at home and in schools to foster engagement with this often unspoken issue.
The theme for Menstrual Hygiene Day 2019—It's Time for Action—not only emphasizes the urgency of this public health issue, but also highlights the transformative power of improved menstrual hygiene to empower the world's women and girls and unlock their economic and educational opportunities. MH Day brings together non-profits, government agencies, the private sector, the media, and individuals to advocate for and promote the importance of good menstrual hygiene management (MHM).
The provision of adequate and safe sanitation can promote gender equity and reduce inequalities, which, in turn, contributes to the achievement of the Sustainable Development Goals (SDGs), and the erosion of long-standing discrimination and societal norms that reinforces traditional roles, prejudices, and expectations.