It has become crucial for businesses to embrace and invest more in technology to remain in business and be competitive in this era or risk fading out, Selorm Betepe, Chief Executive Officer of Seloart Group has advised.
According to him, most sign writers in the country are fading out because of their failure to adopt technology which drives business success.
"Sign-writing has evolved and it is now more technology based. If you do not drive your business with technology, you will remain where you are or even fade out.
So it is important for us as young people in business, to embrace technology because is the way forward."
Mr. Betepe made these remarks in an interview with media personnel at the opening of Seloart's corporate head office and Sign Centre in Accra.
Seloarts is an indigenous branding company that deals in anything ranging from printing, engraving, sign making, among others.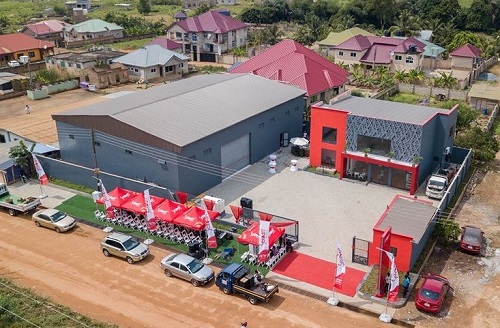 The new edifice which is a major addition to the company's already existing branches in the country, houses five different technologies namely the CNC, Laser cut and engraving, letter forming, Chanel Bending and Large format digital printing systems, which enable the processing of over 30 different applications.
The Group CEO in his address at the opening ceremony reiterated his team's commitment to satisfying their existing and potential clients with the introduction of the 'high-tech' equipment.
"In 2009, we decided to take our production to another level and that required us to build a state-of-the-art sign centre fitted with the relevant technology to enable us to meet demand as well as achieve our goal of becoming the signage manufacturing company of choice. Ten years down the line, this is where we are today; from road sign writers to sign makers," he recounted.
The company's previous sign centre he said, could only allow the team assemble one sign at a time, adding: "but this facility allows us to assemble 15 to 20 signs at a go. This is a massive improvement."
The former board chairman of Seloart, Rev. Ammisshadai Dei-Awuku congratulated the entire Seloart team for the growth and urged the public to support and patronize indigenous companies such as Seloart.