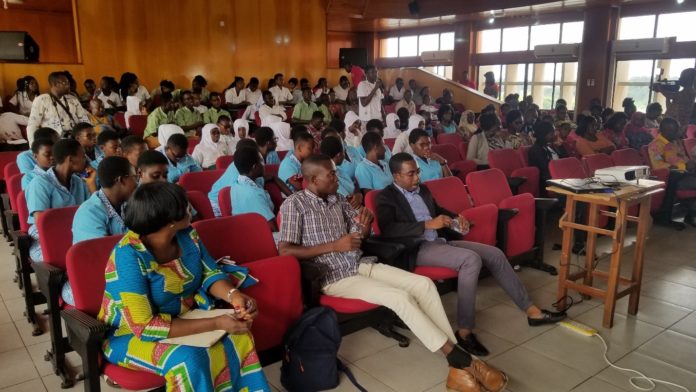 As Ghana joins the rest of the world to mark 'World Sickle-Cell Day', stakeholders have urged government to put into action a policy to compulsorily screen all newborns for the disease across the country.
With over 15,000 babies reported to be born with sickle-cell disease (SCD), annually in Ghana, it is believed that a compulsory nationwide screening of newborns would help people to know their status while deepening awareness of the disease.
According to the Head of Child Oncology at the Komfo Anokye Teaching Hospital (KATH) in Kumasi, Dr. Vivian Painstill, only a few hospitals in the country – Komfo Anokye, Korle Bu Teaching Hospital and Dormaa Ahenkro Hospital – screen newborns at birth for SCD.
However, she said with the implementation of a nationwide policy to screen children at birth, it will contribute to efforts aimed at reducing SCD cases.
She explained that if children are made to know their status from birth, it will inform them not to end up marrying others with blood groups that could produce children with SCD.
Dr. Painstill was speaking at the backdrop of marking the 'World Sickle-Cell Day' in Kumasi, and also appealed for the inclusion of hydroxyurea among the list of medicines catered for by the National Health Insurance Scheme (NHIS), for sickle-cell patients.
She observed that the medicine has brought a lot of improvement in the quality of life of sickle cell disease patients and, therefore, appealed for consideration of the medicine among the list of NHIS approved medicines.
'World Sickle Cell Day' was observed with a durbar in Kumasi by the KATH Sickle-Cell Unit and the Association of Sickle-Cell Patients to raise awareness of the disease.
The event was held under the theme 'End SCD Now' and attracted some sickle-cell patients, parents as well as students from some senior high schools in the Kumasi metropolis.
The participants were educated on SCD and the need to create awareness as part of both global and nationwide efforts to fight the disease.