Somotex Ghana Limited, a subsidiary of the Mohinani Group of Companies, honoured vulnerable women at the Accra psychiatric as it marks Mother's Day celebration
The mother's day event, was climaxed with a donation activity which saw Somotex give away a  a chest freezer to the hospital to aid in storage and preservation of food items for patients.
The about 400 patients and nurses on duty were fed with assorted drinks and fast food from KFC restaurant.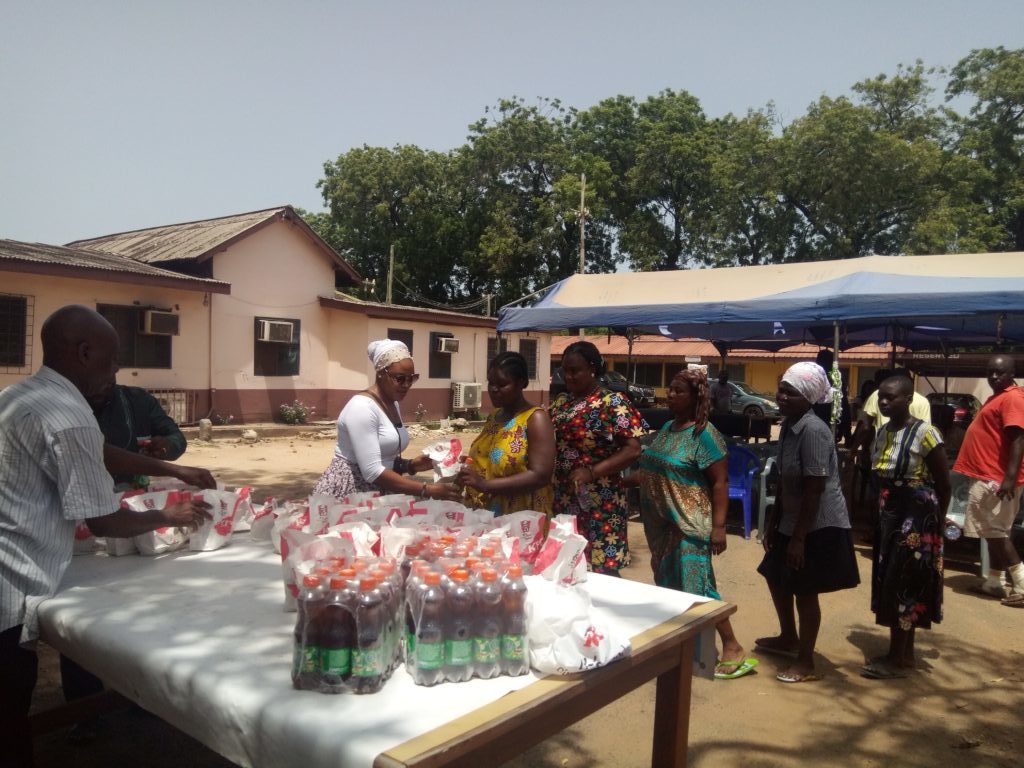 Managing Director, Somotex Ghana Limited, said: "our aim is geared towards providing the necessary support and assistance to Accra Psychiatric Hospital in becoming the leading Psychiatric institution in Ghana and West Africa all through best practices in psychiatric care, dedicated workforce and friendly environment for clients.
The Marketing Manager, Somotex,  Frank Mickson-Yeboah, reiterated the company's commitment to curbing humanitarian and environmental challenges which has led to the introduction of recycling and waste management campaign and competition across Ghana.
"We have constantly evolved to attain distinction since our inception in 1986 with continues innovation across the commercial air-conditioning sector and consumer electronics.
"Our strategic intent for the past three decades has employed a first move advantage strategy by positioning Somotex as a leader in the assembling and distributing of consumer electronics in Ghana.
He further stated that Somotex is fully committed to delighting it's shoppers and customers with resourceful products and technologies.
Public Relations Personal, Accra Psychiatric Hospital, Francisca Ntow, expressed her profound gratitude to Somotex on behalf of the patients and also called on government/ corporate Organisations to come to the aid of the centre as the challenges are becoming staggering.
"Mental health treatment in Ghana is supposed to be free and government is supposed to be funding the services we provide but unfortunately, it has been eratic. Sometimes we run into shortage of logistics, food items and clothing among others and we have to depend on corporate Organisations for assistance.
"We have been forced to shift part of the cost of treatment to patients and their relatives because the funds from government are not forthcoming but it is not cash and carry as it is being speculated," she explained.
Somotex Ghana Limited is a leading consumer durable distribution company in Ghana and the authorized distributor of Phillips, Orient, Tamashi and Bring. Electromart is the multibrand retail arm of Somotex with 20 retail showroom and deposits.
In 2018, Somotex was adjudged the Electronic Company of the year by Ghana Business Awards, owning to a number of successful corporate social responsibility programmes involving giving back to the communities they operate within that they undertook.