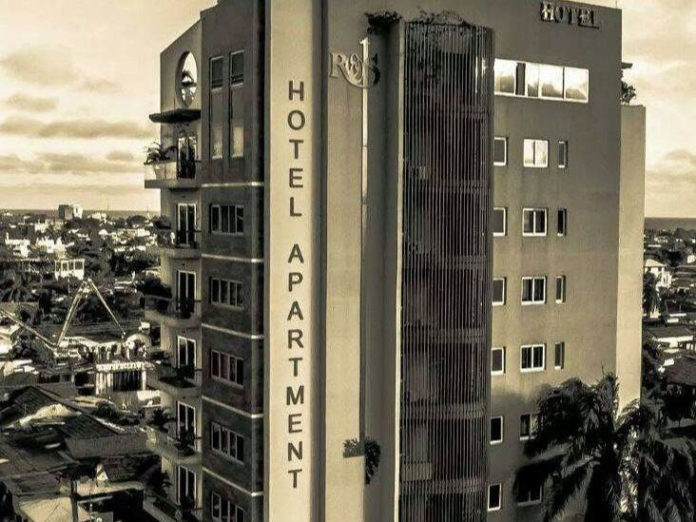 Roots Hotel Apartment, a design inspired boutique hotel in Accra, is utilizing Ghana's national tourism's initiative, "The Year of Return", to highlight and celebrate Ghana's rich heritage by curating cultural events and experiences for hotel guests and travellers.
Roots Hospitality International is the parent company for Roots Hotel Apartment Accra, Roots Hotel Apartment Abidjan and Urbano Hotel.
Themed  "Back To Your Roots", the programs seek to reconnect diasporans to the culture of Ghana through its traditional art forms including storytelling, cultural and afro dance, batik, bead and shea butter making, African movie nights, and eat and paint sessions for intimate groups.
In her remarks, Rima Fakhry, Director of Customer Experience at Roots Hospitality International said: "'The Year of Return' is envisaged to be a major boost for Ghana's tourism with over 500,000 visitors expected from North America alone. GTA has done their part launching the campaign, now it is up to businesses in Ghana to take advantage of this as an opportunity for growth. We are thrilled to introduce new customers to Roots Hotel and create memorable Back to Your Roots experiences for them that truly reflect Ghana".
The Back To Your Roots cultural activities will take place with experienced Ghanaian instructors both at Roots Hotel Apartment, Urbano Hotel and selected locations throughout the city.
Roots Hotel Apartment and its sister hotel, Urbano are a part of the new hospitality trend in Ghana focused on affordable luxury and improved customer service. Located in the heart of Osu, Accra's most vibrant neighborhood, Roots Hotel Apartment features luxurious and air-conditioned apartments ranging from a standard room to a penthouse apartment decorated in rich African accents, stunning city views, fully equipped kitchenettes, a state of the art gym, an ultra-modern conference room, Esuro, a rooftop restaurant with an infinity jacuzzi and The Purple Cafe.
The Hotel Apartment combines all the intimacies of a private apartment with luxury hotel living primarily for business travellers.
"The Year of Return' has led to an influx of travellers who are looking to make meaningful and cultural connections while in Ghana. We realized that when many of our guests arrived, they were expecting a grand Year of Return experience and we didn't always know where to direct them so we created one of our own! We already provide an exceptional hospitality experience at Roots which will be enhanced by connecting our guests with the culture and traditions of the people of Ghana throughout the year," adds Fakhry.
Back To Your Roots Series will kick off with Afro-Dance with Ghanaian dancer Nana Afriyie on the 18th of July at the Urbano Hotel. All activities are opened to Roots Hotel guests, travellers and the general public upon registration. 
Back To Your Roots is an independent project of  Roots Hospitality International, in partnership with local artisans and cultural practitioners.