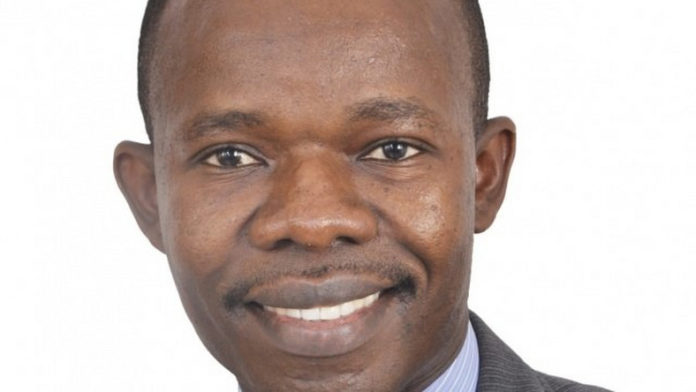 The National Cyber Security Advisor Dr. Albert Antwi-Boasiako, indicated that Ghana has experienced an alarming rate of increase in online child sexual exploitation and abuse (OCSEA), with some criminals even building a network for child sex tourism trafficking using the internet.
"A major form of cybercrime, which we are currently experiencing at an alarming rate is online child sexual exploitation and abuse (OCSEA), Ghana has experienced an increase in the number of children who are using the internet.
"Some criminals have even gone on to build a network for child sex tourism and trafficking and use the internet to further perpetuate this. Other dangers confronting children and young people online include; cyberbullying, child pornography, cyber staking, access to illegal material and inappropriate content, as well as online gambling.
"Children are increasingly relying on the internet for their day to day activities, engagement and interactions and in the process end up sharing their personal information when they go online. This has made them vulnerable targets for online predators who sometimes sexually abuse and exploit them," he said.
He emphasised that crimes in this era are increasingly occurring online due to the reliance of people on ICT. "One of the most common forms are those that are used to gather personal credentials, these include phishing, whaling and spear phishing. Cybercriminals do this by sending malicious e-mails or links which are then used to gather the desired information."
Antwi-Boasiako, made this revelations speaking at a cyber-security business breakfast meeting, organised by the Integrity Magazine, as part of activities to mark national cyber security awareness month
Cyber-security is the practice of ensuring the confidentiality, integrity and availability of information. These include protecting or defending computers, servers, mobile devices, electronic systems, networks and data from malicious attacks.
Generally, individuals and people in organisations are not fully equipped to detect and prevent these types of schemes from occurring, due to lack of cybersecurity consciousness and lack of effective cybersecurity measures to mitigate cybercrimes.
The Editor-In-Chief, Integrity Magazine, and host, Rev. Kennedy Okosun, indicated that at the core of modern technological development, the need to ensure that the cyber space is safe, secure and can be trusted in the digital world is paramount.
"Cyberattacks on businesses and government agencies are on the rise globally, and the scale of the problem will only increase as computers and other digital devices become more widespread in Africa, and for that matter the root of the world.
For African businesses, the risk of cyber breaks are potentially even higher. Regrettably, the rapid increase in cyber penetration and digital connectivity, and the enthusiastic embrace of new technologies on the continent, have not been matched by an equivalent commitment to the need for cyber security," he stated.
According to data from the Criminal Investigative Department (CID), Ghana lost US$105 million in 2018, and this figure only represents direct financial losses involving those who reported the incidents to the CID. Meanwhile it is reported that 96 percent of cybersecurity incidents in Africa go unreported.
Dr. Antwi-Boasiako, added noted that Ghana's cyber security development is currently at its formative stage. "This implies that we are at the second stage of a series of five stages namely the start-up, formative, established, strategic and dynamic stage."
The National Cyber Security Centre (NCSC) in collaboration with UNICEF, is on schedule to sensitize about 20,000 SHS students across the 16 regions of Ghana, as part of activities to mark the National Cyber Security Awareness Month.
Also present at the Integrity Magazine, Cyber Security Breakfast Meeting were: Ambassador of the State of Israel to Ghana, H.E Shani Cooper-Zubida; and CEO, Callens Solutions, Osei Badu-Nkansah