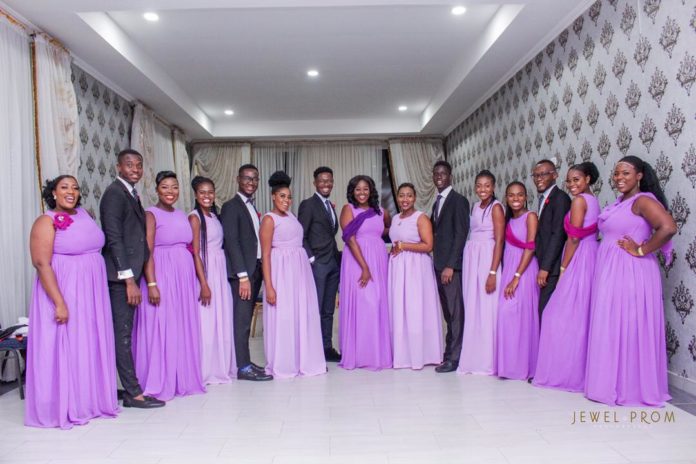 Overflow Incorporated Global formerly known as Overflow Incorporated, Ghana's leading contemporary Gospel musical group, is poised for another song release dubbed "BOSSU" tomorrow, July 18, 2019.
For the EP record , Overflow Incorporated Global is a much wider umbrella of Overflow Incorporated which comprises all branches from across the world; Belgium, the United Kingdom and Cannada.
"BOSSU" is a ghetto slang which generally means "boss" . It is a title given to anyone who expresses the highest authority and dominance over a domain . Overflowglobal hereby addresses God as "BOSSU" to insinuate that God is the God over all.
The afrobeat music piece, mixes different genres into one master piece. It displays an unpredictable Overflow Incorporated character signature and a very high class quality music production .
This single seeks to reach out to everyone especially the exuberant generation ; YOUTH . To all dancers , Afrobeat lovers , gangsters , the "yo! Yo!"'s , the ghetto "niggas" , the funk freaks , and all music lovers , get ready for your latest jam for the moment!
Debuting their very first single was the acappella "Enuonyam" which thrilled the minds of many. Not too long after, "Majie Oyi" a contemporary worship medley, trended across the country; consequently turned into a worship tune for churches and worship leaders across the country. Topping up with the latest single was "BRA", a music piece which literally means "Come".
Commenting on the new release, 2017 Gospel Artiste of the Year, Joe Mettle said: "It's working koraa".
Official Enkay also added his voice, congratulating the group for an awesome job done on 'BOSSU' He said: "Awww Congratulations in advance. can't wait to hear it . As soon as it comes out I will spread and share about it".