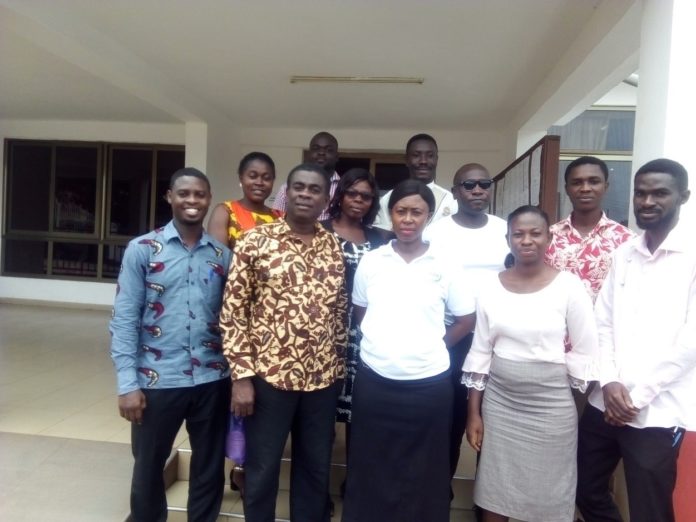 In pursuance of enhancing food quality and safety standards compliance to among others boost export trade, the Ministry of Trade and Industry (MoTI) in partnership with the Food and Drugs Authority (FDA) has held a one-day sensitisation workshop in Sunyani for industry players.
The participants included producers, processors/manufacturers, cooks, traders and exporters numbering about 60. They were selected from the middle-belt regions of Ahafo, Bono and Bono East. The workshop became necessary following a series of complaints by those food industry players about their inability to meet the essential quality and safety requirements.
It will be recalled that international food trade partners have over the years raised concerns about the quality and safety standards compliance of some commodities from Ghana. For instance, the European Union (EU), a major trading partner, has on many occasions raised alarms over the sanitary and phytosanitary (SPS) standards – which eventually led to a ban on some fruit and vegetables to that part of the global market.
Addressing the workshop, Mr. Prince Annor Baah – Trade and Industry Officer in charge of Ahafo, Bono and Bono East Regions, said in the face of efforts by the Ministry to broaden the market-base for actors through initiatives such as introducing the 'Market Hub Portal' seeking to promote Ghanaian products: "It will not yield the needed results if the relevant players are constrained with quality and safety standards compliance challenges".
He reaffirmed the Trade Ministry's commitment to ensuring that producers, manufacturers and exporters are empowered with the requisite knowledge and skills to operate in accordance with quality and safety standards, so as to enhance product quality, market acceptability, profitability and, more importantly, consumer trust.
The Acting Head of FDA in charge of Bono, Bono East and Ahafo Regions, Akua Amponsah Owusu, took the participants through a presentation and cautioned against the practice of engaging in the food business without approval from the Authority – saying that practice is a violation of Public Health Act 2012, Act 851.
She appealed to the general public and the media to assist the FDA effectively deal with the issue of compliance to protect public safety. Meanwhile, some of the participants expressed concern about what they described as "cumbersome procedures" one has to endure before acquiring authorisation from the FDA. They appealed to the Authority to review its authorisation process and thus give true meaning to government's vision of creating an enabling environment for businesses to thrive.