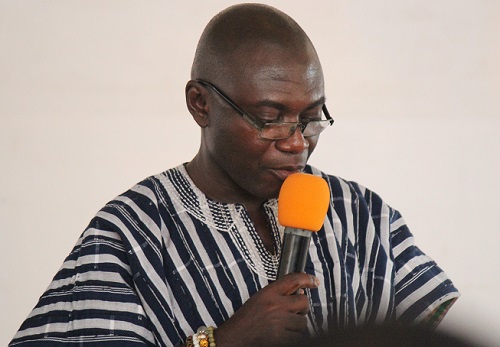 Fast-rising financial services provider Microfin Rural Bank has recorded a profit after tax of GH¢477,006 in its operations for 2018, representing 12.6 percent growth compared to the GH¢423,685 that was recorded the previous year.
The bank also grew its interest income by 8.1 percent and increased its total net income by 10.8 percent, while total operating expenses surged by 6.1 percent within the period under review.
Total assets of the bank increased from GH¢9,703,749 in 2017 to GH¢9,896,282 in 2018, recording growth of 2 percent; meanwhile, its loans and advances recorded a growth of 6.5 percent, increasing from GH¢4,708,136 in 2017 to GH¢5,015,317 in 2018.
Out of the total loan portfolio of GH¢5,015,317 in 2018, GH₵4,120,848 representing 82 percent was granted to microfinance clients comprising M-Hope – Credit & Savings with Education; Akusika – a special loan product targetted at cocoa farmers; Susu and VSLA (Village Savings and Loans Associations).
Quite significantly, approximately 85 percent of microfinance loan beneficiaries were women in rural areas.
Short-term investments increased from GH¢2,739,526 in 2017 to GH¢2,831,952 in 2018, recording an increase of 3.4 percent.
Board chairman of the bank, Dr. Victor Antwi – who disclosed the figures in a speech read on his behalf at the 6th annual general meeting of shareholders held at Gomoa Pomadze in the Central Region, credited the sterling performance to strategic leadership of the bank's board and the commitment of management and staff, as well as its ever-loyal customers.
"Special thanks to our shareholders and loyal clientele for their contribution to Microfin Rural Bank Limited over the past 6 years, and for keeping faith with the bank in spite of the challenges experienced in the banking sector," he said.
MRB however recorded a marginal 1.5 percent decline in total deposits from GH¢6,683,048 in 2017 to GH¢6,581,908 in 2018, and against the industry average growth of 17.3 percent.
The bank's NPL deteriorated from 2.5% in 2017 to 4.3% in 2018, but compared favourably with the industry average of 18.19%, the rural banking average of 12.6% and the industry benchmark of 5%.
According to Dr. Antwi, these shortfalls were attributable to reduced customer confidence in the banking sector, as a result of liquidity challenges experienced by some financial institutions and the financial sector 'clean-up' embarked on by the Bank of Ghana.
MRB's CAR improved from 16.4 percent in 2017 to 19.8 percent in 2018, which was far above the industry benchmark of 10 percent. This was due to fresh equity injections and increase in profits.
The bank's stated capital increased from GH¢1,003,281 in 2017 to GH¢1,090,691 in 2018, recording a growth of 8.7 percent. This figure was above the Bank of Ghana's minimum requirement of GH¢1.0million.
However, to consolidate the bank's capital base, the board recommended shareholders to increase their shares, having proposed a dividend of GH₵0.0055 per share amounting to GH¢63,984 for 2018.
Going forward, Dr. Antwi said MRB will continue to optimise the use of technology in improving customer experience, with the objective of driving down cost of operations, mitigating risks faced by its field staff and offering convenience to its increasing clientele base.
He said the bank is currently implementing a digital payment platform that allows clients to repay loans and make deposits into their accounts with MRB through mobile money platforms.
The bank's aggressive digitilisation drive is born out of its partnership with Interpay Platform funded by the Mastercard Foundation.
"MRB has established partnerships with organisations in furtherance of its financial inclusion agenda aimed at alleviating rural poverty, through the delivery of appropriate and innovative microfinance products and services to improve livelihood in rural communities and provide financing to clients," he noted.