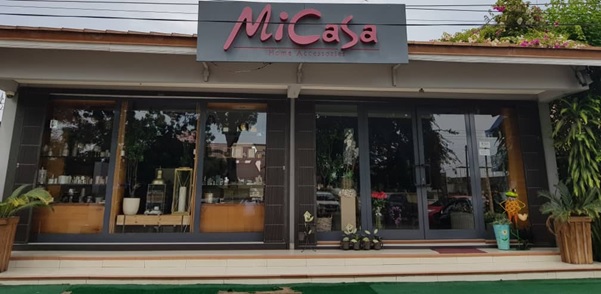 MiCasa is a luxury interior decor store in Ghana. They have a special selection of high-quality pieces from all over the world.
The CEO of MiCasa was always complimented on her keen eye for selecting avant-garde pieces that quietly elevated her home. She would often help her friends do the same by introducing them to brands that would transform their spaces. This fuelled her passion and encouraged her to begin engaging brands and curating what would blossom into the MiCasa stock list.
Their collection is small and diverse, filled with timeless pieces that inspire creativity and ensure each client can find something unique that they love.
MiCasa believes that because you spend hours in your home and office, they should be spaces that uniquely reflect your personality. The team encourages their clients to seek luxury by providing them with access to their impressive stock list which includes the likes of Carrol Boyes, Jonathan Adler, Michael Aram, Schlittler, Galeo, Dome Deco, Eichholtz, Enzo de Gasperi, Egizia, Plantes & Parfums and more.
Ultimately the team hopes that with their help you are able to bring your space to life.
Moving forward the company is excited to feature more African and Ghanaian owned brands. They will also host more events merging their style with that of several Ghanaian creatives along the way. They are also working on a showroom which will soon be open to the public.
Whether they're furnishing Jubilee house or helping you with the perfect flowers for your loved ones, they work with the aim of inspiring everyone to find luxury and comfort at home.
You can connect with them at 3rd Lagos Avenue, East-Legon, micasaghana@gmail.com or even call on +233 24 313 6733