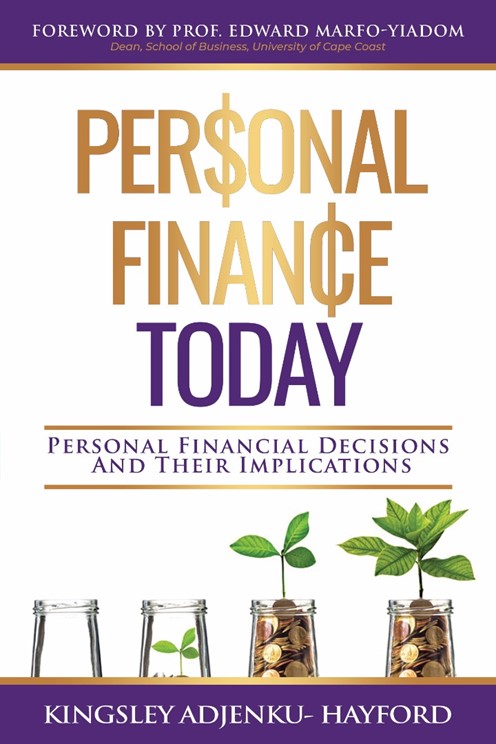 From the part one (1) of above article on 6th May 2019, we established that effective financial planning requires a person to examine oneself in an honest manner in order to know your true financial situation and the mistakes therein and plan with it for financial recovery and growth.
We also discovered that   the  truth  hurts,  especially  when  you get  to  know  that  your  financial situation  has deteriorated   or   is   deteriorating.   We further established that Networth provides a picture of a person's financial well-being. In other words, Net worth is the amount by which assets exceed liabilities. (i.e it is the value of everything you own, minus all your debts.
In the part 2  and 3 of above article, we would be focusing on different groups of people  when it comes to Networth analysis; negative and positive Networth; Scenarios and individuals celebrities in the US  who failed to manage their assets and liabilities  including various life decisions that led them to bankruptcy  well as celebrities who able to improve their asset or Networth at the latter part of their career.
DIFFERENT GROUPS OF PEOPLE AND THEIR NETWORTH SITUATIONS
Three (3) groups emerges when the subject of net worth is discussed. These are:
GROUP ONE (1) PERSONS :
This group have positive net worth. In other words, when you add all their assets and subtract their liabilities, it results in a positive figure.  This means that the individuals who find themselves in this group have extra resources beyond debt to meet obligations as they fall due.
Positive net worth differs from one person to another. A positive net worth of a person could be GHC 30, GHC100,  GHC1,000,    GHC  10,000,    GHC100,000 or GHC1,000,000. This figure can deteriorate, depending on the nature of expenses one does on a daily basis. Even at the time a person may think he or she is comfortable, one major bill or expense or mistake can get him/her into a negative net worth. Therefore, it is advisable to pursue a strong asset and liability management strategy as the banks do to ensure financial stability.
GROUP TWO (2) PERSONS  :
This group have zero net worth. In other words, when you add all their assets and subtract their liabilities, the result is zero. This means that, you are not indebted to anybody neither do you own any asset. This situation is good but it is temporary. This means that, the slightest financial challenge the person might face, may push him/her into serious financial crisis.
"A story is told of a man who was perceived to be doing well because he belonged to group 2 above. One day, his children fell sick and he called on his friend to help him financially. After telling the friend the whole situation, the friend said "IF YOU HAD COME YESTERDAY, I WOULD HAVE BEEN IN THE POSITION TO HELP YOU". The friend then advised him on "The Need for Liquid Investment" ". This is very embarrassing and it is not a good experience  at  all.  In  life,  when  things  do  not  go well financially, you immediately get free lectures from all manner of people. Therefore, it is advisable to plan effectively, with the help of an expert to ensure financial security or stability and experience financial growth.
GROUP THREE (3) PERSONS:
This group have negative net worth. In other words, when you add all their assets and subtract their liabilities, it results in a negative figure. This group owes so much that their debt level far exceeds the assets they own. Whatever income they earn is used to pay debts.
The desire for financial success, and over-reliance on the use of loans to finance our dreams without a well thought-out business model and its associated cash  flow generating  ability  to  service  the  loans, will further deteriorate the net worth position of a person. It is important to note that nations and companies who have depended heavily on debt financing are experiencing debt-servicing challenges as a result of low cashflow generating capacity.
Most of us in Ghana, including people we perceive as big men (wealthy people) in our society today, are experiencing negative net worth. This situation is giving those people sleepless nights and all manner of illnesses. It is important that we manage our dreams, tastes and preferences including our liabilities, in order not to find ourselves in such a complex financial state.
The best strategy is to ensure proper alignment of your debts with your ability of business model to generate enough cash flows to pay them off.
The table below shows the Net worth of the above three  (3) Groups:
                      GROUP 1                        GROUP 2                                         GROUP 3
ASSETS (A)            GHC30,000                  GHC30,000                         GHC30,000
LIABILITIES (B)     GHC10,000                   GHC30,000                       GHC40,000
NET WORTH (A-B)    GHC20,000               GHC0                                 GHC (10,000)
Hypothetical Situation For The Determination of A Person's Net Worth
Calculating your net worth can be an intimidating experience, particularly, if the net worth figure is either low or negative. But your net worth is simply a number that exists today, and you can change it in the future.
In fact, the whole idea of calculating your net worth is to establish a baseline from which you can improve your financial situation. "Always remember that, where you are taking your net worth is more important than where it is right now".
SCENARIO 1
Let's assume a person who owns a house, valued at GHC100,000, has an investment- financial instrument (i.e. T-bill) worth GHC30,000 and other assets ( i.e Toyota Car) worth GHC10,000. If the person's liabilities include a housing loan of  GHC70, 000 and a car loan of GHC5,000. What is the person's NET WORTH?
THE PERSON'S NET WORTH
= (100,000 + 30,000+10,000) – (70,000 +5,000)
= GHC140,000 – GHC75,000
= GHC65, 000
Note: By adding the assets, and subtracting the liabilities, we find the person's net worth to be GHC65,000.
SCENARIO 2
Let's   assume   that   2   years   later,   the   person's financial position has changed; their home value has increased to GHC130,000, their investment portfolio has increased to GHC40,000, they now have savings of GH20,000, and their car and other assets have decreased to GH12,000. On the liabilities side, their housing loan balance has dropped to GHC60,000, and they've paid off their car loan. By adding assets and subtracting liabilities, their net worth is now GHC142,000.
In other words, despite the increment in the value of their home and car, the couple's net worth increased by GHC77,000. This is because, the decreases were  not more than the "offsets by increases" in other assets, and a reduction in debts.
SCENARIO 3
Let's assume a person who owns a house valued at GHC110,000, has an investment financial instrument (i.e  T'Bill)  worth  GHC10,000  and  other  assets  ( i.e Toyota Car) worth GHC15,000. If the person's liabilities  include  a  housing  loan  of  GHC80, 000,  Loans  from  friends/family  GHC200,000  and  a car loan of GHC60,000. What is the person's NET WORTH?
THE PERSON'S NET WORTH
= (110,000 + 10,000+15,000) – (80,000+200,000+60,000)
= GHC135,000 – GHC340,000
= (GHC205, 000) Negative Networth
Note: By adding the assets, and subtracting the liabilities, we find the person's net worth to be (GHC205,000).
SOME CELEBRITIES WHO HAD CHALLENGES OF MANAGING THEIR PERSONAL NETWORTH
Despite many inspiring stories of celebrities all over the world especially in the US who came from nothing and worked their way out of financial hardship, the opposite also happens. For many stars, their career arcs are riches to rags. From musicians to athletes to movie stars, sometimes fame and wealth results in a disastrous spending spree. Many celebrities have ended up declaring bankruptcy. A bunch of famous people had trouble paying off loans and making child-support payments. Some of them managed to bounce back, while others remain in financial trouble.
…………. Concluding part next week 20th May 2019.
GET A COPY OF PERSONAL FINANCE TODAY BOOK :  PERSONAL FINANCIAL DECISIONS AND THEIR IMPLICATIONS. CALL 0265424487 AND ORDER YOUR COPY FOR EFFECTIVE FINANCIAL DECISIONS IN 2019.
Disclaimer:
Statements and opinions expressed in the articles or review herein are those of Aanstreet Finance. While every care has been taken in the compilation of this information and every attempt made to present up-to-date and accurate information, we cannot guarantee that inaccuracies will not occur. Aanstreet Finance will not be held responsible for any claim, loss, damage or inconvenience caused as a result of any information within this article or review.