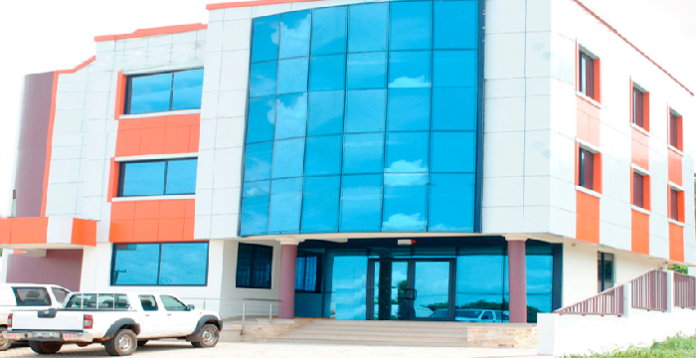 Kumawuman Rural Bank Limited at Kumawu in the Sekyere Afram Plains district of Ashanti Region has recorded a little over GH¢2.66million as total share capital as at close of business on 31st July 2019.
The amount, which far exceeds Bank of Ghana's threshold, is about 166% more than the minimum GH¢1million required by all rural banks to be achieved by February 2020.
The board and management are taking this opportunity to appreciate shareholders of the bank for their essential contribution in capitalising it – particularly around this time when the banking industry is confronted with liquidity challenges.
B&FT's checks at the Regional Chapter of the Association of Rural Banks reveal that Kumawuman Rural Bank has GH¢2,667,203 as at 31st July 2019 – coming eighth out of the twenty-five rural banks in Ashanti Region per the rankings of stated capital requirement.
The bank has recorded a consistent growth in its stated capital since 2017 to date, and has been mindful of making a conscious effort to grow its capital.
In an exclusive interview, the General Manager of the Bank, Emmanuel Takyi Ankrah, attributed the consistent growth in stated capital to outstanding operational performance over the years; the relatively low price per share coupled with high returns on shareholders' funds; aggressive share mobilisation exercises; as well as the confidence the public has in the bank.
"We are a diverse shareholding bank that has set a benchmark for banking which gives financial power back to our communities. We have expanded and extended our services to the outskirts of Kumasi Metropolis to reach communities whose financial needs are within our domain but completely neglected by the High Street banks," he added.
Directors of the bank say they are determined to grow its share capital to GH¢6million by 2022 to avoid any unfortunate situation as happened recently in the banking industry; and also stand ready for any regulatory shocks in the area of capital requirement, which has been the major concern of the regulator in recent times.
Kumawuman Rural Bank currently has an asset base of GH¢ 85,612,635 with deposits of GH¢77,144,315 as at July 31, 2019; and has granted loans and advances to the tune of GH¢24,203,808.
The bank currently operates twelve branches scattered within the Kumasi Metropolis and its adjoining districts. They are Kumawu, Alabar, Ahensan, Asafo Market, Tafo and Amakom. The rest are Banko, Drobonso, Bodomase, Bomso, Adako Jachie, Effiduase – and it will soon inaugurate a Kejetia branch with headquarters at Kumawu.