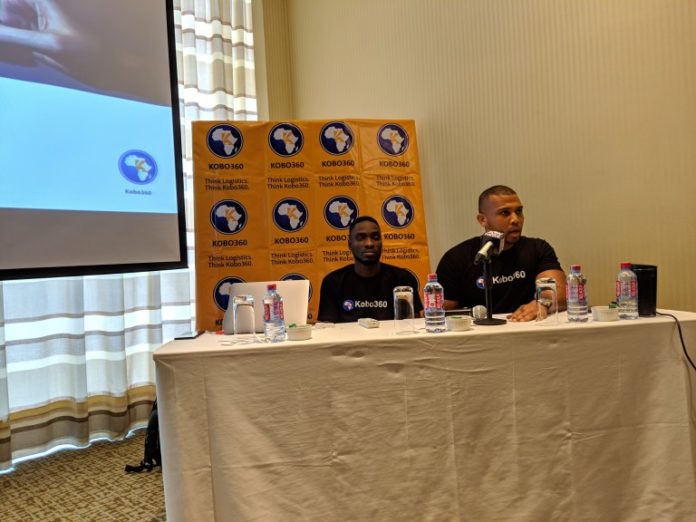 Kobo360, a global technology company with focus on logistics, has launched its new application software in Ghana to provide cargo owners with truck transportation services for easy movement and tracking of their goods.
The new application provides a digitised wage bill and invoice, and a competitive bidding system that allows cargo owners to bargain charges of their haulage.
It also has unique features such as the flexibility to locate trucks for haulage, visibility to trace the location of vehicles, and safety packages, which covers both the delivery of goods and insurance for the truck drivers.
In an interview with the B&FT, Chief Operating Officer of Kobo360, Mr. Bilal Abdullah noted that the Kobo360 mission is to build the global logistic operating system that would power trade and commerce across Africa and emerging markets.
According to him, cost and quality are key drivers of success in logistics, which is why the company has been working to build a global operating system to ensure fast movement of goods at a lower cost for businesses across Africa.
Currently, Korba 360 is operational in Nigeria and has recently launched in Togo with the hope of expanding to nine other African countries by the end of 2019.
Kobo360 has been in beta operation in Ghana for three months and has already recorded over 100 trips, collaborating with clients such as Olam Ghana.
Mr. Abdullah said, "We foresee great opportunities in Ghana – not just for us, but also for our clients and drivers. By moving into Ghana, we are connecting all of the markets and are building a global logistics operating system [G-LOS] that will support our clients in their quest to move their cargo around the continent."
He added that: "With Ghana's port of Tema undergoing major expansion works in order to quadruple it's handling capacity, we are anticipating demand for a safe, reliable and cost-effective delivery of goods, which is where Kobo360 will be instrumental."
Through its all-in-one logistics platform, the company is able to use data and technology to match a user's request with a selection of quality trucks of all categories, anytime with service delivery guaranteed. Kobo360 has moved over 297m KG of goods, serviced over 1,463 businesses and has aggregated a fleet of over 10,000.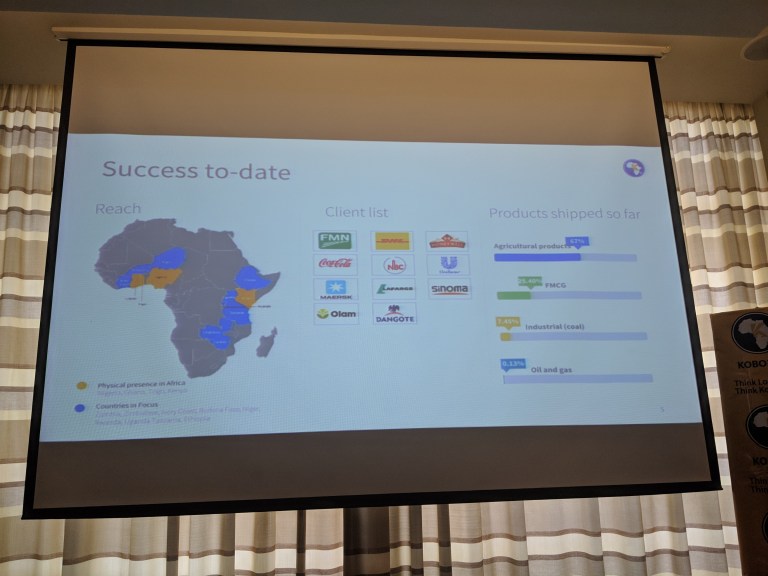 During the launch, Head of Engineering at Kobo360, Nigeria, Mr. Oluwatosin A. Babafemi, demonstrated the use of the application on https://customer.kobo360.com and said the company would be spending the next few weeks to train prospective drivers in the haulage industry in Ghana on the use of the application and the requirement of the company.
He indicated that this could only be achieved through the application that could be download on google play store and would soon be operational on iPhone.
He called on truck owners and drivers to patronise the services of the company to help address their challenges and ensure efficiency.
The Kobo360 platform uses data and technology to match user requests with a selection of quality trucks of all categories. The company has worked with partners including Flour Mills of Nigeria, DHL, Lafarge and Olam.
Kobo360 was recently named "Disrupter of the Year" at the Africa CEO Forum awards and recently launched a new Global Logistics App, designed to enhance the speed, transparency and real-time monitoring of cargo delivery.