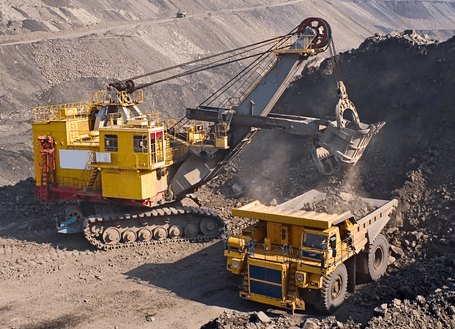 The Chirano Gold Mines Limited (CGML) a subsidiary of Kinross Gold Corporation, has been awarded the Best Company in Environmental Protection and Best Company Onsite Safety Awareness and Communication.
The awards represent yet another recognition of Chirano's dedication to upholding the Kinross value of 'Putting People First'.
"To us, no job is so important,that it cannot be done safely. Our Health and Safety Department together with all other departments work tirelessly to ensure every task is carried out safety at all times, from surface to underground.
"Our dedication extends to the protection of the environment, from our operational areas to our host communities.
"This award represents only a part of the significant contribution Chirano has made toward preserving, protecting and reclaiming the forest eco-system within which we operate.
"The contribution of Chirano to national development not only includes protecting our people and the environment, but we have also played a vital role in the socio-economic development of our local communities and Ghana in general."
Since 2011, Kinross Chirano has spent more than US$2billion in the country. The company has contributed approximately US$400million to the national economy through taxes and royalties paid to government, and US$257million through wages and salaries paid to employees – approximately 98 percent of whom are Ghanaian.
The company has also provided numerous business opportunities to local contractors, with nearly US$1.5billion spent on goods and services with local companies since 2011; and with 73 percent of all procurement at Chirano done in-country in 2017.
In addition to its fiscal and economic contribution to the development of Ghana, Kinross Chirano has also strongly supported programmes in health and education – positively impacting more than 212,000 beneficiaries in communities surrounding the mine in 2017.
Since 2011, the company has spent more than US$12million on programmes for local communities: including building clinics and schools, providing vital medical equipment to hospitals and health centres, drastically reducing malaria rates around the mine, and funding professional training for more than 400 youth.
In 2018 Kinross Chirano, as an outstanding corporate citizen and law-abiding development partner, paid a dividend of US$13m to the government of Ghana, after declaring a US$130m profit.