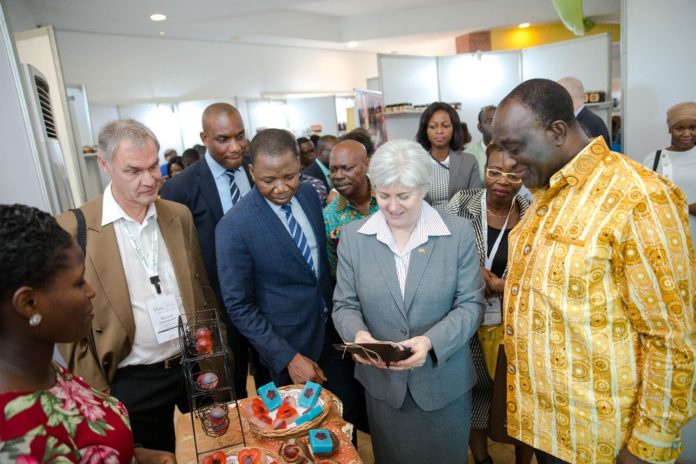 A three-day International Shea Conference, organised by Global Shea Alliance (GSA), has been held in Accra under the theme 'Unveilling the value of shea' and was attended by key stakeholders within the West Africa Region.
The United States Ambassador to Ghana, Stephanie Sullivan, said the US believes in investing in the over-600,000 women in Ghana who play a critical role in the shea nut production belt, because their toil has relentlessly carried the industry this far.
There was also an exhibition at the event. Ms Stephanie S. Sullivan and the Minister of Trade, Alan Kyerematen, examined some of the products displayed by Ad Charis, a local start-up company that produces cosmetic brands under the shea butter value chain.