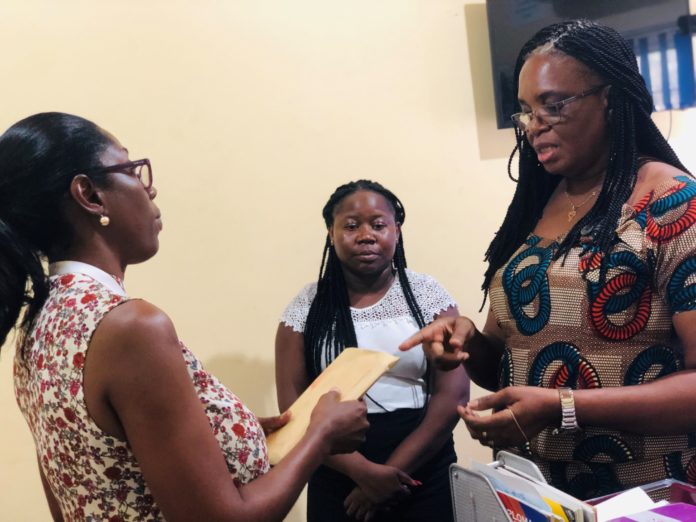 Integrity Magazine, a subsidiary of Krif Media and Krif Ghana Limited, has supported the Princess Marie Children's Hospital in fulfilment of a pledge made to management of the hospital at Glad Tidingsin December
Integrity Magazine through the help of its guests at a Carol service event in December, have been able to raise a total of GH¢ 33,249 and $300 as funds to support the children's hospital.
The Administrator, Princess Marie Children Hospital, Dr. Maame Ama Nyarko, received the money and cheques on behalf of the hospital and thanked Integrity Magazine team for their selfless support towards the children's hospital.
Krif Media, the publishers of Integrity Magazine on 14th of December, 2018 organized its maiden carols night dubbed 'Glad Tidings 2018' to raise funds to support the Princess Marie Louis Children's Hospital in Accra.
At the night of the event, an amount of GH¢ 7,339 and $300 was raised to support the hospital. Some of the guest also made monthly and annually pledges to augment Integrity Magazine's effort.
The Editor, Integrity Magazine, Mrs. Elizabeth Hayfron-Asare, promised a regular visit to the children's hospital engage management and discuss how best to support to ensure efficiency of the organisation.
"The Krif Media team will pay an official visit to the hospital soon and would offer to help the hospital at all times where necessary," she said.
Integrity Magazine is a bi-monthly publication that borders on good Governance-Leadership and Development to educate, inform and entertain its audience across the country. As part of the activities slated to set the pace for the official launching of the magazine, management has rolled out a number of events Integrity Magazine has and will embark on for which Glad Tiding is part.
Integrity Magazine will organize on monthly basis activities such as; Business Breakfast Meeting (on 16th Apria), Health Walk (27th April) and Roundtable Discussion (30th April 2019), and the second edition of the Glad Tidings 2019 will also come off in December.
Left: Dr Nyarko, receiving the cash presentation on behalf of the hospital from the Editor of Integrity Magazine.