The National Advisory Board (NAB) on Impact Investing Ghana (IIGh) has held an information session to interact with diplomats, corporate leaders and stakeholders on the need to practice impact investment in Ghana.
The engagement introduced the principles of impact investing and served as an informal opportunity to interact with the IIGh Taskforce, and members comprising key actors from the impact and entrepreneurship ecosystem in Ghana.
Speaking on the theme 'Leveraging Private Capital to Close the SDG Funding Gap for a Prosperous Ghana', the Finance Minister and Interim Chair of IIGh, Ken Ofori Atta, noted that: "Government is deeply committed to achieving the SDGs and driving change at scale to deal with challenges like climate change. Since we started last year, we have made huge strides in this initial stage of starting to put Ghana on the map for Impact. Once IIGh formally joins the global impact investment society and completes this foundational stage, we as government can support the work of Impact Investing Ghana by creating a regulatory environment for Impact Investment to thrive".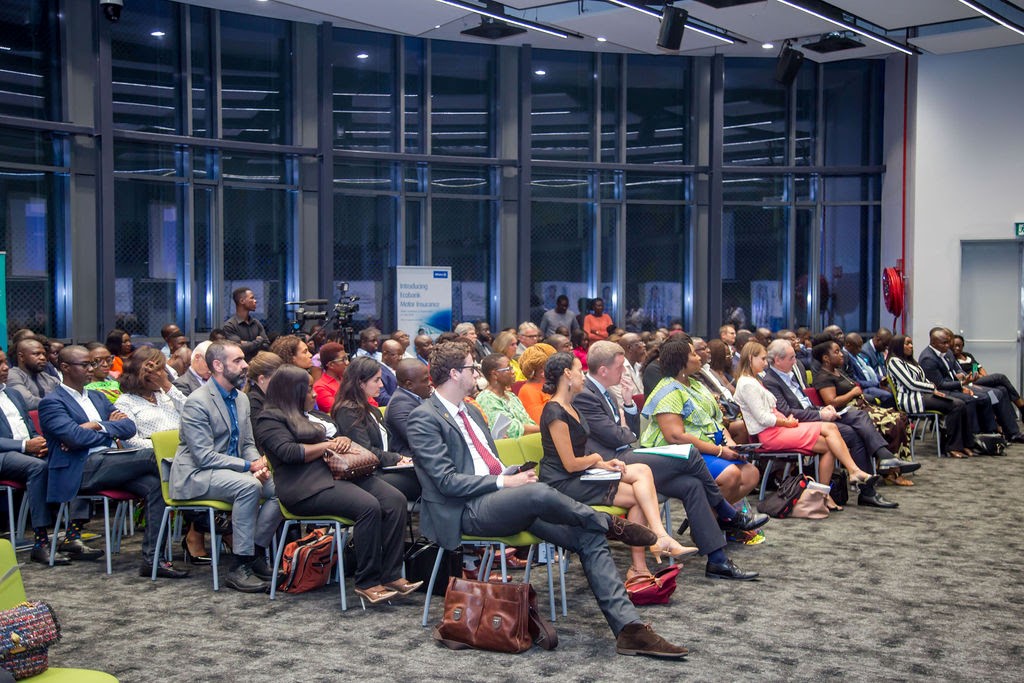 The minister added that he is excited about the future, particularly if more effort is channeled into impact investments. He said this is because there's about US$500billion worth of impact investing money in the international market, and therefore the ministry will focus on tapping into it to improve the country economy.
"We are here to facilitate, convene and advocate that government, philanthropists, corporations, development agencies and banks should try new models of development financing. Because of the sheer scale of the problems we face, we need strong sponsors, partners and members to join us and collaborate on this exciting journey. It's the only way we can get things done in terms of our development," said Hamdiya Ismaila, the IIGh Taskforce Chair, in her opening remarks
The launch event provided IIGh a platform to present its mission to redefine Philanthropy and Development to augment stakeholder efforts, in particular government, development partners, asset owners, philanthropists and the social ventures that are currently providing innovative new solutions to Ghana's most pressing development challenges.
Delivering his keynote address, Sir Harvey McGrath, Chair-Big Society Capital and the UK National Advisory Board on Impact Investing, shared learnings from the UK NAB's experiences – including setting up appropriate structures and a regulatory and investment climate to tap into the multi-trillion-dollar global impact assets available for development projects and social enterprises.
SDGs Special Advisor at the Finance Ministry, Hilde Opoku, remarked: "There is a global paradigm-shift toward balancing risk, return and impact in the allocation of capital. Impact investment provides an opportunity for both the private and public sector. Our job is to transform the narrative around Development and Philanthropy, inform more potential partners about the exciting new ways that Impact Investing can help us address the immense challenges we face, and work with asset managers to understand that Profit and Purpose are not necessarily mutually exclusive".
About Impact Investing Gh
Impact Investing Gh (IIGh) is an independent, private-sector initiative founded by key ecosystem players – entrepreneurs, asset managers, intermediaries and start-up hub managers – to advance the development of Ghana with the SDGs as its main framework.  IIGh will steer a multi-stakeholder effort (SDGs Goal 17 – Partnerships for the Goals) toward more Responsible and Sustainable Impact Investment allocations of portfolios; scaling-up businesses that deliver measurable impact; and advocate for leaders to make decisions based on risk-return-impact.