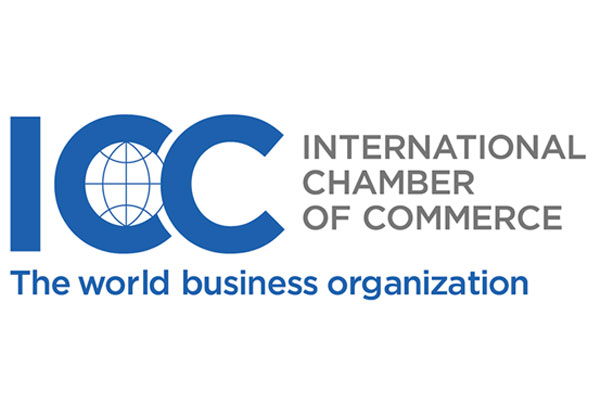 The International Chamber of Commerce (ICC) is expected to launch a new guideline dubbed 'Incoterms 2020' in September, to provide clarity for businesses trading across borders everywhere.
According to the ICC's Secretary General for Ghana, Emmanuel Doni Kwami, the regulation will govern the way of doing business and export.
Incoterms' rules define responsibilities of buyers and sellers in international trade, helping to avoid costly misunderstandings.
Speaking at the ICC's breakfast meeting in Accra for business leaders to discuss the new companies Act, as part of activities to mark the centenary celebration of ICC worldwide, he indicated: "This standard is supposed to govern the way we do business, the way we buy and sell.
"The same way, based on the work of ICC, we are the only business organisation that has been granted UN status based on our work in promoting peace and prosperity around the world."
The global launch in September will equip business with the tools to drive change and foster international trade and investment for inclusive growth and prosperity.
He also pointed out that the ICC will be looking to partner other local institutions such as Ghana Export Promotion Authority (GEPA), Ministry of Trade to strengthen the country's trade efforts.
The Minister for Business Development, Mohammed Awal, urged the ICC to bring discipline and tenacity into Ghanaian businesses in order to have "trans-generational businesses", since most of them do not outlive the founder's exit.
He also indicated that about 21 percent of women are at the very top in terms of occupying board positions, and reckons an inclusive society cannot be built that way; hence, he appealed for the ICC to support women businesses with skills, networks and competencies to ensure growth.
It is almost six decades since Professor Gower was appointed to chair a commission on company law reform in Ghana, the product of which was the Companies Act 1963. A new company law framework drafted by a Committee of Experts under the Chairmanship of Prof. Justice Samuel Date-Bah, Companies Act, 2019, will finally replace the Companies Act of 1963.
Prof. Justice Samuel Date-Bah, who was the keynote Speaker, gave a review of the new Company's Act and its implications for businesses in the country.
The new law is expected to enhance the ease of doing business in the country, and also bring to bear best global practices and have significant positive implications on the business environment.
The ICC and Global Alliance for Trade Facilitation are working with the Ministry of Trade and GRA to implement the WTO's landmark Trade Facilitation Agreement to further simplify and expedite the clearance of shipments through targetted Customs, tax, and market-access measures.
Such measures aim to support the growth of self-employed entrepreneurs and MSMEs by facilitating the delivery of small shipments direct to consumers. Also, the ICC is working with the ILO and Ministry of Employment to monitor impacts from all the various trade agreements and policies on employment
The ICC and Ministry for Business Development will also establish access to resources, in order to help MSMEs in Ghana grow through e-commerce.
These will encompass a significant scaling-up and enhanced coordination of existing trade-related capacity building programmes with an MSME/e-commerce nexus.
This should include targetted capacity building programmes for MSMEs looking to expand through e-commerce, including via the use of global digital platforms and online educational tools.
ICC Ghana, with support of the BUSAC Fund, will also hold a stakeholders' workshop and year-long campaign on coping strategies for SMEs to Climate Change; trade facilitation; and how to combat piracy, counterfeit and illicit trade as part of the centenary celebration.