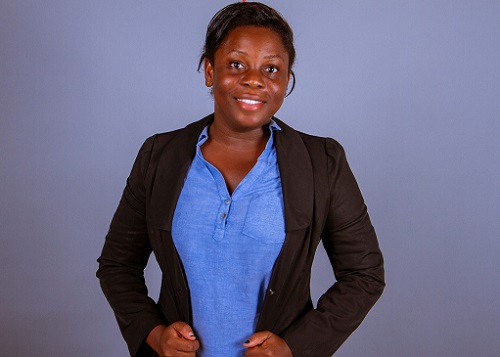 It is amazing how young women today are breaking all barriers and defying all odds and moving into areas which were usually reserved for men. This week's B&FT's Inspiring Startups looks at a young lady who was moved by poor sanitation in her community to come out with a solution that is doing more than solving the problem she observed. Read as she tells us how it all began.
Cynthia Aveh is a graduate from the Kwame Nkrumah University of Science and Technology where she studied English. Initially her goal was to study law and become a lawyer but that changed as she couldn't gain admission into the law school in the university.
Her entrepreneurship journey is quite an interesting one. Cynthia observed an unscrupulous behavior by one of her neighbours in the community, and rather than report to the authorities, she thought of providing solution instead. In her community, a nearby house wasn't disposing off their sewage properly. In fact, Cynthia says, they discharged it on the street – something very disgusting which left the entire community with a foul smell. So, one of her neighbours approached her and asked her to report to the appropriate authorities. But Cynthia reasoned that reporting that neighbor alone won't end the problem as it has become a popular practice in most communities, though disgusting as it is.
So, she started researching on the internet some of the less expensive ways to dispose off sewage and fecal waste and that was when she came across technology like bio digester among others which converts the waste to energy. Fortunately for her, she had a friend who was in that kind of business so she went to him to learn more about it. She expressed her new-found passion to other friends and two of them decided to join as they also shared her vision.
The birth of Biosewers Ltd
After reading around and studying projects already done by others, Cynthia and her team set up a company in 2018 and named it Biosewers Ltd to bring their vision to reality. They opened a social media accounts for the business and started creating awareness about it. Currently, they have done 13 units of the bio sewers for clients which include schools, health facilities, and households. One amazing thing about these bio sewers is that, it converts the waste to manure. The next plan is to convert it to energy for cooking.
Currently, they build the sewage system with concrete. However, Cynthia explains they have realized bio sewers made from concrete are not very long lasting and sometimes create problems for the owner. She recalls several times the team has received calls from people to come and fix some problems with their systems which were constructed by different companies. These calls prompted them to make further research to find out alternative ways of constructing the sceptic tanks and they came out with a solution— one that will now use recycled plastics instead.
How they market their products
In the era of social media, digital marketing has come as a cheap source of advertising for many companies, especially startups and SMEs. She has accounts on social media platforms that advertises their products.
Vision
The broad vision of Biosewers is to create awareness of sanitation in the country, especially with regards to the disposal of sewage and fecal waste; and for people to also know that these can be converted to something useful.
Also, in the short term, says Cynthia, they want to seek partnership with real estate companies where the construction of their sceptic tanks will be outsourced to them.
Challenges
Just as always with almost every startup, inadequate finances to expand the business is one of the challenges her company has encountered.
Secondly, because she is the team lead and the face of the company, some clients initially express doubt if she could do a good job as the industry is largely male dominated. However, after executing the project, all those skepticisms are cleared.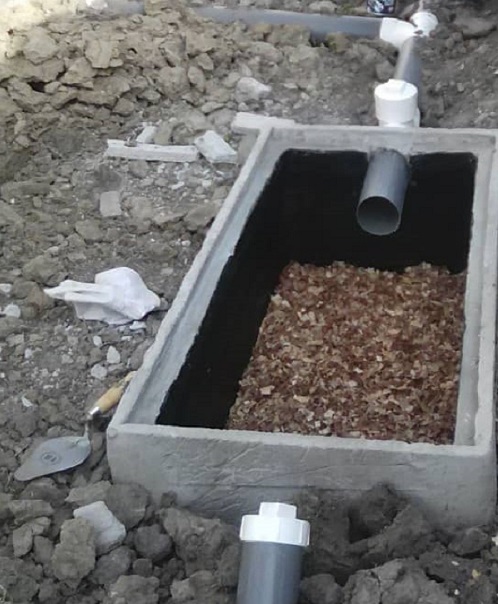 How the GCIC has helped
For Cynthia, meeting the Ghana Climate and Innovations Centre (GCIC) has been a game-changer in her business. She says the GCIC has helped her appreciate doing business sustainably which has helped the business align its vision.
Again, she says, the GCIC has trained them on how to manage business ethically and profitably. The GCIC has also made a provision where it could assist her company financially if they work hard to qualify for a grant facility.
The role of education
For Cynthia, both formal and informal education have played a significant role in her business. She feels education has given her a different view of things; and transformed how she and her team approach business compared to how it is done by people with little or no education.
Views on economic empowerment of women
Looking back, Cynthia feels the economic empowerment of women is necessary for every country. She comes from a background where most of the young ladies get pregnant in their teens and she ascribes this to economic hardship. So for her, empowering females goes a long way to prevent women from becoming a burden to society and even promotes economic growth.
How government must come in
One-way government can help startups, she says, is to soften some of the regulatory compliance for them since most startups do not have the capacity to meet all regulatory compliance before starting a business.
Again, Cynthia says the public sector must be up and doing. She laments how corruption has taken roots in most public offices where officials demand to be 'sorted out' before they do their work.
Advice
"Startups should be ethical in their business and be honest with clients so that people can trust small businesses. Sometimes, because some startups have been dishonest with some people in the past, it makes it difficult for clients to trust us when we approach them with any business proposal. So we must all endeavor to be ethical and honest in our dealings".
Contact: 024 755 3484