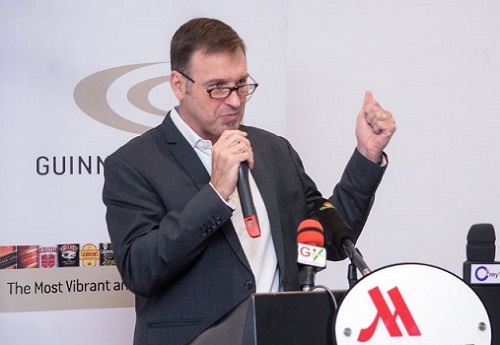 A new research conducted by the Kwame Nkrumah University of Science and Technology (KNUST) has revealed that Guinness Ghana's Local Raw Material (LRM) programme has had significant socio-economic impact in the agricultural value chain.
The 2019 study conducted in the 11 out the 16 regional sourcing areas showed that Guinness Ghana has moved from sourcing 12% of its raw materials locally to 55%. The company, through this programme is sourcing from over 30,000 local farmers, producing mainly sorghum, maize and cassava. According to the report, the livelihoods of over 210,000 people along the agricultural value chain have seen significant improvement, including small holder farmers, aggregators, processors, input dealers and traders.
As a result, the beneficiaries have seen significant transformation in their quality of life such as investments in their children's education, housing, water, sanitation, health and nutrition. The percentage of respondents who were house owners has increased from 67.1% in 2017 to 74.5% in 2019.
Some of Guinness Ghana's iconic brands such as Malta Guinness, Guinness FES, ABC Golden Lager beer and Guinness Smooth are all produced from the sorghum, maize and cassava the farmers produce.
The objectives of Guinness Ghana's Local Raw Material programme include pioneering grain-to-glass sustainability and supporting government's policy initiatives such as the planting for food and jobs policy. The company is targeting to increase its local raw material sourcing to 70% by 2020.