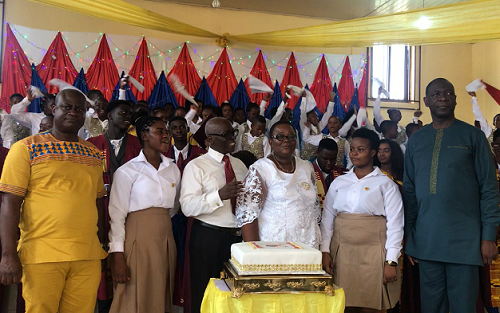 Golden Sunbeam International School, Ghana and Africa's award winning educational institution, has added French to the English language as the two formal dialects for teaching and learning as the educational institute marks its 30th anniversary with a special graduation for its senior high school graduates.
The special graduation ceremony, which was attended by stakeholders in education and community leadership, including the Municipal Chief Executive of Adentan Municipal Assembly, Daniel Alex Nii-Noi Adumuah, saw the graduation of 24 SHS graduates. The breakdown of the graduates are: Science, 11, General Arts, 10, and Business and Home Economics, 3, students.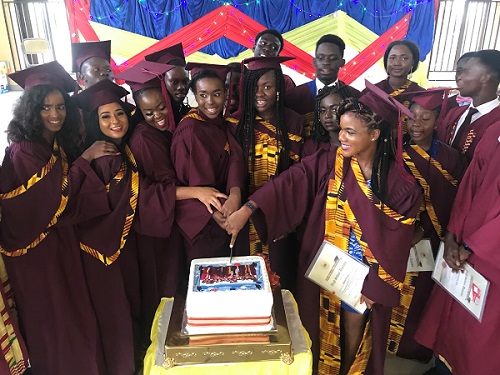 The aim of going bilingual, according to Board Chairman, Golden Sunbeam, Emmanuel Ohene Opare, is to better equip students with not only language skills but also important social skills needed to work with others from varying cultures and backgrounds because being bilingual enriches people's lives and give them more social and economic opportunities.
"Bilingual education develops important cognitive skills such as problem solving, logic, critical thinking and creativity because it exercises your brain and forces you to think about how you can express and effectively convey your thoughts with the vocabulary you possess in each language.
"It connects families and communities that share a common heritage and legitimizes their acceptance in the greater community," he said, adding that the new bilingual education format will feature listening to recordings, reading, writing and speaking of the French language.
Mr. Adumuah, the MCE, in his address, pointed out that Golden Sunbeam is undoubtedly one of the best schools in Ghana and the Adentan Municipal Assembly wish to compliment the institute on its perseverance and dedication which has lifted this school from a shed to its ultra-modern premises.
"I am aware that this school started from very humble beginnings under a shed some 30 years ago, as a nursery, by a visionary founder who foresaw that this school would one day become one of the very big educational institutions in Ghana," he said.
The school, he extolled, has consistently maintained good academic performance in both internal and external examinations and continues to put the Adentan Municipality in the forefront, and leading position, in academic rankings.
"Your pupils and students have also excelled in other non-academic activities such as: marching during the Independence Day parades; taking part in sports; and cultural activities among several others. This is an obvious indication of the commitment and dedication of the management and staff to ensure the best for this school," he added.
He therefore congratulated the outstanding management, teaching and non-teaching staff who continue to toil to pass knowledge to the student body and equip them with various abilities to make them excel in whatever activities they undertake.
"I must admit that Golden Sunbeam School has one of the cleanest compounds in the Municipality. The well-kept environment and cleanliness is an indication of your commitment to imbibe in your students the art of cleanliness. Cleanliness, they say, is next to holiness and looking at the way you have maintain your environment I can confidently say this school is a 'holy' school and the preparatory ground for the next generation of responsible adults and leaders who would lead our country to the much desired clean nation," he added.
Mr Opare, the institute's board chair, also stated that Sunbeam is an innovative educational institution that is driven by electronic-learning curriculum which will enable teachers to assign a flexible blend of classroom and self-access activities on their tech-book to students.
"Teachers can monitor all classwork activities from their tech-book, assist individual students as needed, share digital content with their class in real time on their tech-book and administer live tests," he explained.
Authorities indicated that French was chosen as the second language because Ghana is surrounded by neighbouring countries that speak French and also a member of Economic Community of West African States (ECOWAS), where French is a dominant language, and as such, proficiency in French gives individuals the opportunities to travel freely and access opportunities within the sub-region.