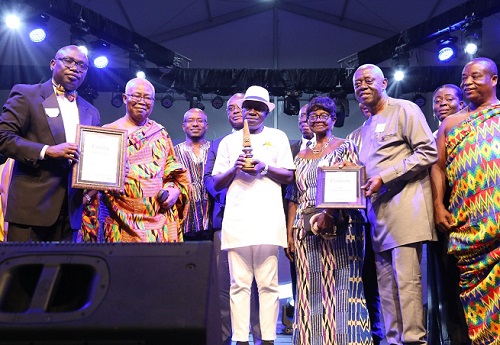 GOIL Company Limited has now entered the prestigious Chartered Institute of Marketing Ghana (CIMG) Hall of Fame category, after chalking up four successive awards as Petroleum Company of the Year in 2015, 2016, 2017 and 2018.
At the CIMG's 30th National Anniversary Marketing and Performance Awards, GOIL also won the Marketing-Oriented Organisation of the Year 2018 for displaying distinguished pillars of 'customer and competitive orientation, profitability, organisational culture, and interdisciplinary corporation'.
GOIL on the night of treble honours was also recognised as a CIMG Celebrated Legacy Brand: "For keeping its brand going for the past 30 years and more, and contributing in its small way by being a trail-blazer and thought-leader in your niche market".
The CIMG also cited GOIL for "proving its mettle by showing strong presence in the market; championing the development of winning strategies; and by making the GOIL brand memorable, meaningful, likeable and adaptable over the last decade".
Commenting on the awards, the acting Managing Director and Group CEO, Mr. Kwame Osei Prempeh, paid tribute to the company's customers for staying loyal to the brand over the period. He pledged the company's commitment to ensuring continued quality service.
GOIL has over 380 retail stations spread across the length and breadth of the country. The company also markets LPG, Lubricants, Marine Gas Oil and ATK (Aviation fuel).