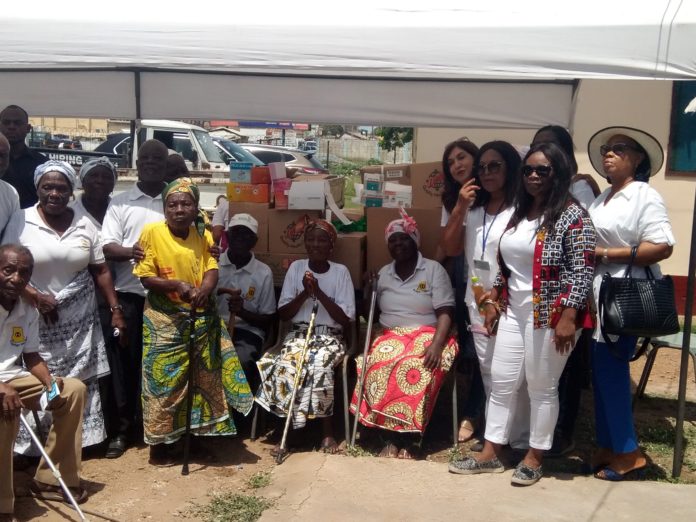 Ghana International Women Club (GIWC), has embarked on a humanitarian mission to support activities of HelpAge Ghana, in Osu on Tuesday April 9th 2019.
GIWC, provided free health screening, renewal and registration of National Health Insurance Scheme (NHIS) to about 50 members of HelpAge Ghana.
Other donations made to the organisation included; pharmaceuticals, six yards' textile for women and four yard for men, second hand clothing, foodstuffs among others.
HelpAge Ghana is a 30-year-old community based Non-Governmental Organisation (NGO), that comprises elderly people above 70 years in communities. Its aim is to provide assistance to the aged and ensure that their welfare is not jeopardised.
The Welfare Chairperson, GIWC, Mrs Samilia Kani, indicated that as human beings get older their health deteriorates and as such, gets to visit the medical centres more often which prompted the free health screening and the need for NHIS registration and renewal so that the aged can get access to good health care even without money.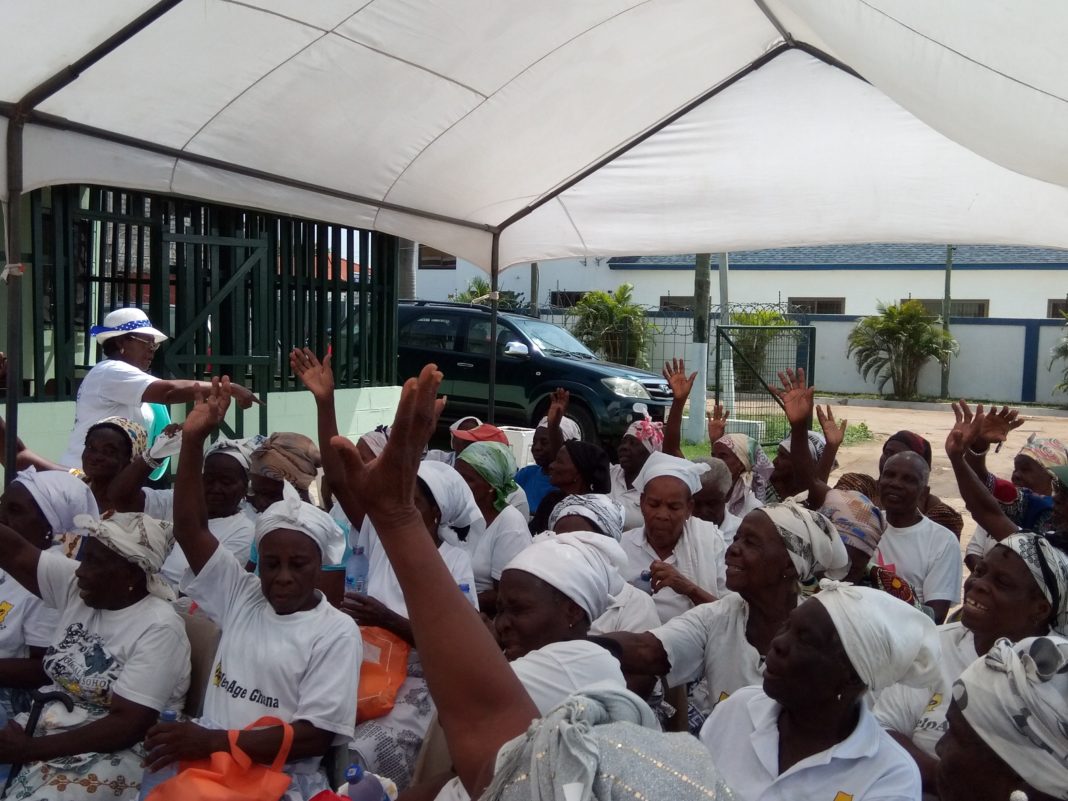 "We are also here to socialise with this old people because they turn to be neglected in society more often than not so we wish to be around them today to have fun with them and share with them the few items we have for them.
"They usually come to this place which is their centre for medical assistance and treatment. So, we spoke with the health professionals in charge and they gave us the specific kinds of medicines they require which we have provided based on their demand and we hope this will help them in delivering efficient treatment to these aged," she said.
The Helpage Health Post Nurse, Vivian Schandorf, Bemoaned the marginalisation of the aged by families, citing that some families do not even assist their aged in taking the drugs given to them at the health post which is even making the work of the organisation more difficult.
"In some of the Ga homes, the youth in the house are even wishing for the aged to die so that they can occupy the room in which he/she lives, so they do not want to give any assistance which is not the best.
"We treat them and administer drugs to them but if the members of their family do not help, we can only achieve little," she said.
Mrs Schandorf also urged private sector and government to support HelpAge with funds and other essentials which will help to sustain the aged from underprivileged homes.
Administrator of HelpAge, Ethel Boakye, said: "HelpAge Ghana is a Day Centre with 24 community zones in the southern sector with affiliates in the various regions across the country.
"Our major challenge is the neglect this aged people face from their families and neighbours, I am appealing to the public to show care and concern to the aged in their neighbourhoods and family so that they can live happily and respond well to treatment."
The President of GIWC, Jacqueline Ahomka-Lindsay indicated that the 38-year-old club is known for its numerous charity initiatives which numbers over 150, with donations to Osu Children Home, Korle-Bu Teaching Hospital, Nsawam Prisons among many others.
She also indicated that the club will continue to support HelpAge every year as it used to do in the years' past.