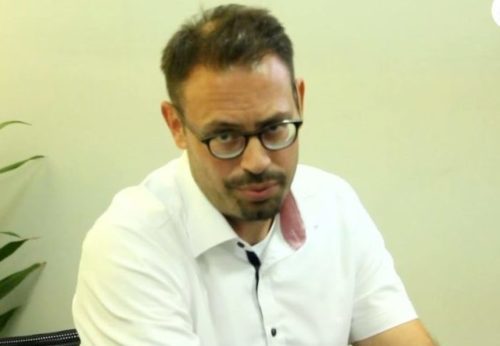 The Ghana Jobs Fair 2019, which aims at contributing to levelling unemployment and matching employers' demands with the necessary skills, will take place at the Fantasy Dome, Trade Fair, on May, 23.
Organised by the Ghanaian-German Centre for Jobs, Migration and Reintegration (GGC) in collaboration with the Ministry of Employment and Labour relations (MELR), the event is set to match more than 1,500 job seekers with at least 100 employers.
The Fair will complement government's strategies targetted at job-creation and reduce unemployment by linking job-seeking youth to employers. It will provide a platform to discuss and exchange on skills match and employment promotion as a vehicle for economic growth in the country.
Addressing the media to launch the event, the Regional Advisor (GGC)-Ghana and Nigeria, Benjamin Woesten, announced that a vital part of Job Fair 2019 will be a panel discussion on the theme 'Matching Skills and Corporate Needs'.
"It is expected that its seasoned panellists will make significant contributions to considerations for future action to improve the current status quo in Ghana," Mr. Woesten added.
In the run-up to the event, GGC is organising several career guidance sessions to improve the employability skills of job seekers to qualify them for the labour market.
The Ghanaian-German Centre (GGC) is a component of the global 'migration for development' (PME) programme that is implemented in selected partner countries and commissioned by the German Federal Ministry for Economic Cooperation. With the services of migration advisory centres, it offers information and advice on training and employment opportunities in partner countries as well as Germany.
Besides Ghana, there are advisory centres in Kosovo, Albania, Serbia, Tunisia, Morocco, Nigeria, Senegal, Iraq and Afghanistan.
Unemployment is high, particularly among young people – with an alarming rate for university graduates and others alike. Thus, is in spite of the current economic growth, poverty remains a major problem – and the development-gap between rural and urban areas keeps widening.
Consequently, many look for opportunities abroad; particularly in Europe. Unfortunately, not all choose the regular labour migration route – instead, leaving the country through routes which are often dangerous.
Many take the decision to leave the country on the basis of false information, false hopes and promises, knowing nothing of the risks and dangers in their flight or lack of prospects in the target country.
Often, too, they are unaware of the training and job opportunities available in Ghana to make a decent living in the country. Therefore, the GGC seeks to bridge the existing information gaps by providing information on prospects that exist in the country, as well as informing about opportunities and conditions in regular labour migration.