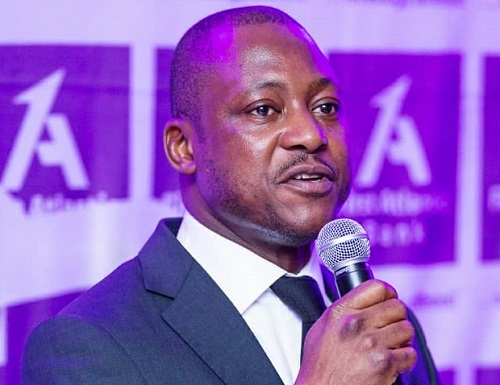 First Atlantic Bank is seeking to become a global bank out of Ghana after successfully merging with Energy Commercial Bank to meet the Central Bank stated capital.
"Our focus of building a global bank out of Ghana is on course, paving the way for internationalisation across the African market, and creating value for our loyal clients," Odun Odunfa, Managing Director of the bank said.
Speaking at a customer cocktail engagement in Accra, Mr. Odunfa noted that the integration of the merged bank is far advanced as it hopes to complete the process before June this year. "So far staff harmonisation have been completed while products and service harmonisation is almost done. That of channels is hover ongoing," he said.
He stressed that the bank is well capitalised way above the GH¢400million minimum capital requirement se by the Bank of Ghana and ready to undertake big ticket transactions with ease. "We will continue to adhere to all directives to safeguard depositors and shareholders' funds," he stressed.
He appreciated the bank's customers for their unflinching support. "We owe you continuous appreciation, and this is one of just one of the ways of celebrating our relationship with you, our valued customers.
We also take this opportunity to welcome all customers of Energy Commercial Bank, promising you the Purple Experience–our pledge to offer you customers a simply fun and banking experience. Purple is a refreshing colour of nobility and we are committed to provide hassle-free, customer convenience and services that will let you enjoy absolute financial peace of mind," he added.
Board Chair of the bank, Karen Akiwumi-Tanoh, added that this year holds immense promise for the purple family following the merger of the two banks.
"This merger positions the new First Atlantic Bank as a stronger player in the financial services sector to support your financial needs. The successful merger has resulted in an increase in our branch network making our services accessible to all our customers nationwide.
Our ATM and electronic channels have also improved convenience and accessibility to your funds and banking services. We also commit to maintaining our high standards of service delivery and excellent customer care across all our diverse channels," she added.