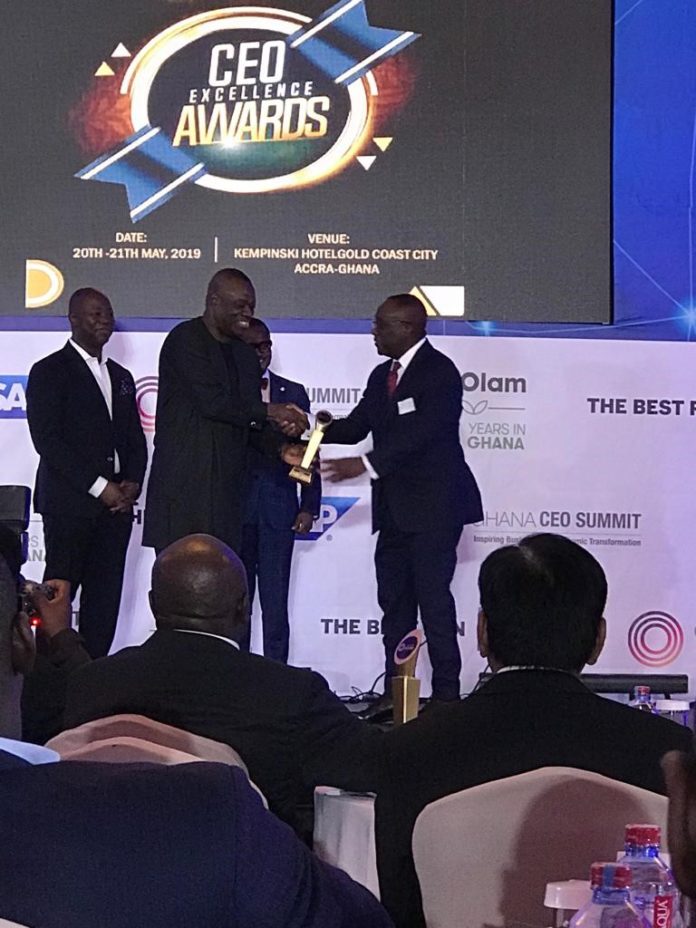 The Chief Executive of the Driver and Vehicle Licencing Authority (DVLA), Mr. Kwasi Agyeman Busia, was adjudged Chief Executive Officer of the Year (2019) for the Public Sector at the fourth Ghana CEO Excellence and Awards Summit held at the Kempinski Hotel in Accra.
The award was in recognition of his contribution to the Authority, which has brought in reforms through the application of people, process and technology. The citation mentioned, among other things, the use of technology in the application/acquisition of driver's licence and registration of vehicles electronically.
The two-day event was on the theme 'The Futuristic Economy: Technology-Driven Future of Business and Governance for Economic Transformation'.
The event, an initiative of the Ghana CEO Summit, was to honour and inspire business leaders who have successfully managed and transformed organisations in the public and private sectors. It was also an occasion for entrepreneurs and exhibitors to interact.
The latest award brings to three the number of trophies that DVLA has received in three months, and 12 honours in less than two years.
Vice-President Alhaji Dr. Mahamudu Bawumia, who was the Special Guest of honour, acknowledged the role of digital transformation, saying it is the strategic driver of the economy.
He mentioned reforms at DVLA through the use of technology, the paperless system at the ports, and mobile interoperability.
Dr. Bawumia also touched on steps to integrate DVLA and insurance companies, as well as other agencies for data analytic, information-sharing and for easy verification.
The Vice-President hinted at steps by government to roll out a portal where information could easily be assessed, shared and processed among the various agencies, as in a one-stop shop, without necessarily moving from one institution to another.
The Chief Executive Officer of Ghana CEO Summit – organiser of the event, Mr. Ernest De-Graft Egyir, said the occasion was to inspire business and economic drivers, and lauded their contribution to the nation. In all, 33 people were honoured.