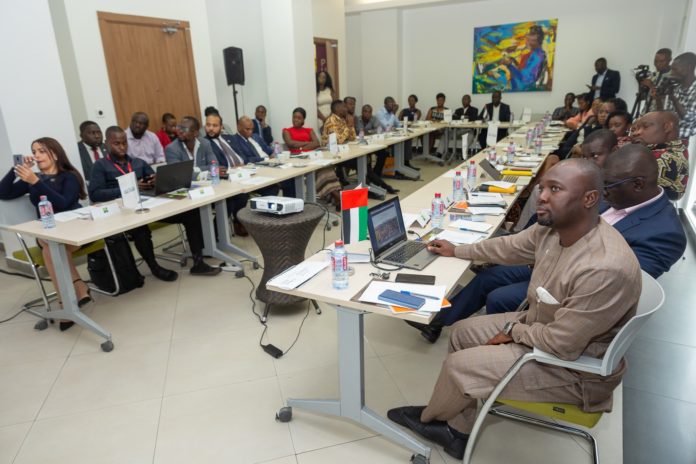 The Head of the International Office at the Dubai Chamber, Cyril Darkwa, has emphasized that the Dubai Chamber is committed to providing access to new trade and investment opportunities in promising markets, especially, in the real estate industry in Ghana.
According to him, real estate is a key area where Ghana and Dubai are witnessing a great deal of expansion, driven by major infrastructure projects and growing demand from investors and consumers.
Mr. Darkwa noted that Dubai represents a good opportunity for property investors who are keen on diversifying their portfolio and earn good returns because as much as AED USD 8.2 billion of the USD$ 44.1 billion invested in Dubai real estate in the first half of 2018 came from foreign investors.
Speaking at the Dubai Chamber of Commerce & Industry, Roundtable discussion on Real Estate Potential in Ghana and Dubai, Mr. Darkwa said that currently, investments in real estate from Africa has increased by over 300 per cent over the last five years.
According to him, since the Chamber started operations in Accra four years ago, the Chamber has worked to build stronger ties between the UAE and Ghanaian businesses because Ghana is a market of strategic importance to Dubai and Dubai Chamber.
Touching on how safe and realistic it is to do business in Dubai and with Dubai partners, Mr. Darkwa assured that: "With new laws being put in place, the investment environment in Dubai has become even more conducive. For instance, the law allowing 100 percent foreign ownership outside free zones, and a recently approved residency system which grants 10-year residency visas to investors and certain professions, will positively affect the real estate market — as investor confidence increases and more people are encouraged to purchase properties to live in or for investment."
The discussions also addressed the increasing number of Ghanaian companies that are looking abroad for growth opportunities as they aim to expand their global reach and attract foreign investment.
Mr. Darkwa emphasized that Dubai is one of those markets where Ghanaian businesses are looking to attract investment needed to support industry growth.
He said Dubai and Ghana share many synergies as economies that are well-diversified and focused on building strong value chains around its trade and services sectors.
"Real estate is a key area where Ghana and Dubai are witnessing a great deal of expansion, driven by major infrastructure projects and growing demand from investors and consumers", he added.
Currently, Ghana's real estate sector is estimated to have generated $1.2bn in gross value added in 2018, realizing 16.9% annual growth since 2013, according to recent estimates, while more investors are starting to shift their focus to the country's hospitality, retail, and industrial segments of the market.
Mr. Darkwa encouraged Ghanaians and Emiratis present to take advantage of the markets available in both countries, in the area of real estate development, for growth.
Touching more on the prospects of the Ghanaian market, he said that increasing supply of prime real estate assets makes Ghana one of Africa's most interesting markets for investors.
"This, coupled with a growing population and a shortfall of close to 2 million units in affordable housing, opens up a window of opportunity for foreign investors. As Ghanaian real estate companies are looking abroad for growth opportunities the timing is ideal for these companies to build bridges with their Dubai counterparts and benefit from the emirate's position as a global gateway and preferred investment destination", he concluded.