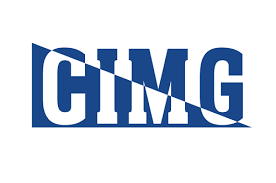 The Chartered Institute of Marketing Ghana (CIMG) has held a strategic marketing conference at the Golden Tulip Hotel, Accra, to share success stories of outstanding local brands.
The conference witnessed presentations from market leaders in three core areas, and these were PZ Cussons, Fanmilk Ghana, and Glico Group
The conference brought together players in the marketing sector, regulators and academia to elaborate on and share some successful marketing strategies used by these outstanding brands to reach their current status.
The Marketing Man of the Year 2018 and Vice Chancellor-UPSA, Prof. Abednego Amartey, stated that to be able to stand tall among others as a company it's about building a brand and not just products – which takes hard work and consistency to build.
"Brand equity is the public valuation of the brand, and with consistency whatever you are doing will become a brand – and people will recognise you and begin to evaluate you as one of the best," he said.
Head of Marketing-PZ Cussons, Hafsa Arthur, in a presentation of the PZ Cussons success story, indicated that giving consumers what they want based on research and consumer feedback is the key to consumer satisfaction and retention
"Innovation is about consumers and not technology. Our Innovation is consumer-centred, and so we ensure that whatever product we bring on the market is what consumers want and are in need of at that particular period," she said.
Marketing Manager-Fanmilk Ghana, Edwin Amoako, in his presentation indicated that identifying your target market or consumers and reaching them through the most effective means for them to get the message and be able to decode it well is critical to brand success. He further added that advertising campaigns and other marketing promotions are relevant to building a brand, but in as much as one must be creative with the campaign, staying true to what the brand stands for must not be overlooked.
"Advertising campaigns are very big, beyond comprehension, when they are owned and carried by the consumers. When you have a good brand and consumers start to advertise through a viral means or street unconscious endorsement, it grows big and everyone wants to get involved; and these far bigger than any well-planned advertisement campaign one can put together," he indicated.
He further explained that effective campaigns must go through the process of integrated briefing, integrated review, integrated execution and integrated amplification, which must be repeated for each and every campaign and always reviewed after the campaign for assessment.
Group Head, Marketing and Corporate Affairs-Glico, Afua Rockson, expressed that it is very difficult for a wholly local insurance brand to survive for over 30 years and be a market leader as well.
In addition, she indicated that at Glico they have identified the difference between a product and a brand; and so to beat the market they have made their products with a brand, and each brand is a formidable one that everyone would like to associate with.
"The Glico Group has paid about GH¢341,804million in claims over the past five years and has 34 offices spread across the country, and we are aiming to do more and reach more people in the coming years," she noted.
The National President-CIMG, Kojo Mattah, indicated that marketing is about the consumers and products, hence marketers must centre their innovations around consumers. He cautioned that marketers must under-promise and over-deliver, and not the other way round as some are doing.
"The cost of doing nothing is more expensive than doing something," he concluded.