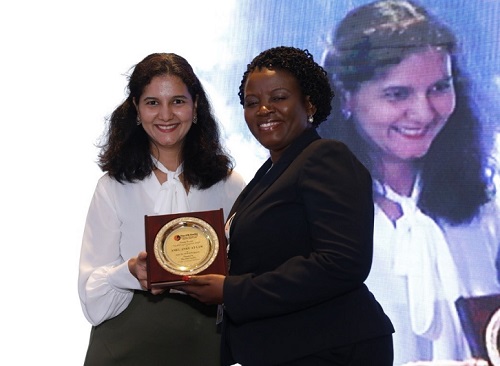 Anku.Anku At-Law has been recognised for its contribution to the field of Intellectual Property (IP) at the Litigation & IPR Gorilla conference held in Singapore on June 25, 2019.
The just-ended IPR Gorilla conference was attended by scores of IP/Legal experts, corporate counsels and investors from across the globe to discuss challenges related to the field, new trends and how IP experts can best support organisations to derive value from their intellectual properties and related intangible assets.
The event, which served as a platform for professionals in the field to chart the course for IP practice in the rapidl- changing business and economic global environment, culminated in the award ceremony that saw Ghana's Anku.Anku At-Law being recognised as one of the Top 50 IPR/Legal companies globally.
Anku.Anku At-Law has been at the forefront of promoting IP in Ghana and across the continent, providing bespoke world-class business centred legal and advisory services to businesses. Founded in 2011, the diversity of expertise and experience has positioned Anku.Anku At-Law as one of the industry-leaders in the areas they specialise in.
A senior Partner at Anku.Anku At-Law, Mrs. Sarah Norkor Anku who represented Ghana and her Law firm at the conference, accepted the award on behalf of the firm.  Mrs. Anku was a special guest-speaker at the conference, delivering on the on the topic 'Enforcement of IPRs in Africa: First to file & First to use /create dichotomy and its challenges'.
Mrs. Anku, an Intellectual property expert, was until recently an Assistant Registrar General at the Registrar General's Department and the first President of Intellectual Property Network – Ghana.
She advises companies on matters relating to IP, Trademarks and Patents, and has represented Ghana at different fora on issues relating to Intellectual Property Rights. She was the first Vice Chairperson for the 18th and 19th Sessions of the Standing Committee on the Law of Patents of the World Intellectual Property Organisation (WIPO) in 2012.
Anku.Anku At-Law has worked with over 100 clients in Banking and Finance, Oil and Gas, Telecommunications, Agribusiness, Mining and Real Estate, among others.